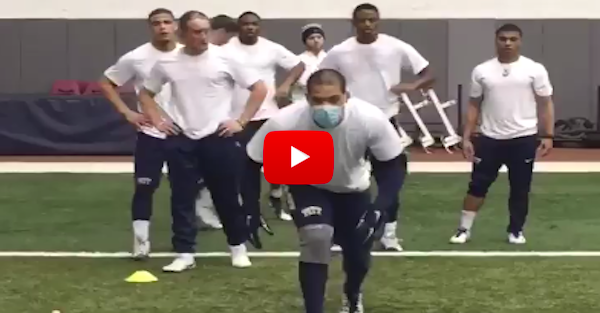 Pitt running back James Conner has been through a lot in 2015. He missed basically the entire season after tearing his MCL early in the season, and three months later he was tragically diagnosed with Hodgkin's lymphoma. Despite all this, Conner has gone through chemotherapy and he plans to play during Pitt's 2016 season. Panthers head coach Patt Narduzzi tweeted this phenomenal video of Conner destroying a cone drill.
Conner even tweeted after the video was posted — he claimed his form wasn't great, but I thought it looked pretty dang good given Conner's circumstances.
So awesome. Keep being an inspiration, James Conner.