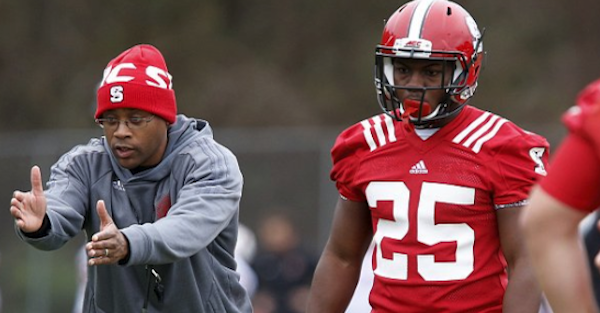 @PackPride/Twitter
UPDATE:
According to Thamel, Kitchings will not take the open Furman job.
---
As a Furman grad and after getting his coaching start at his alma mater in 2004, Des Kitchings will return to take over as the team's head coach, per Sports Illustrated's Pete Thamel.
Kitchings started out as Furman's tight ends and special teams coordinator from 2004-2007. He jumped to Vanderbilt, where he spent two years as running backs coach/special teams coordinator before running the offense for a year. He then spent a year at Air Force as the running game coordinator.
He's been at NC State since 2012 in a variety of roles, but most recently as assistant head coach for offense and recruiting coordinator.
Kitchings appeared to shove Deshaun Watson during a sideline encounter in 2015: