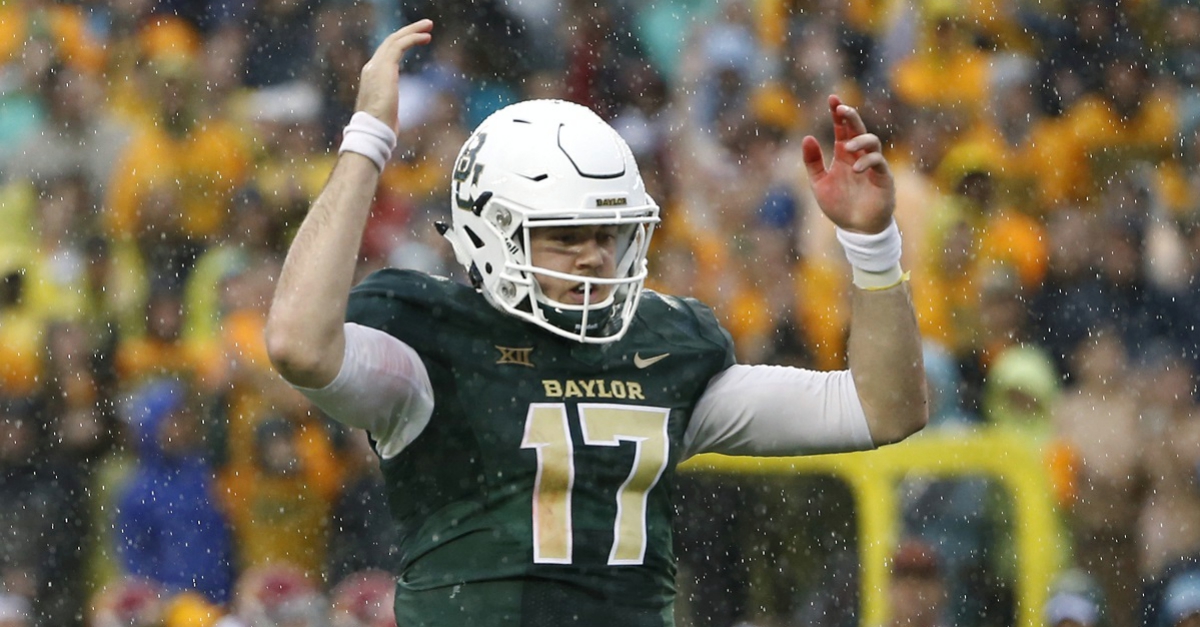 Ron Jenkins/Getty Images
WACO, TX - OCTOBER 24: Seth Russell #17 of the Baylor Bears reacts after Baylor scored a touchdown against the Iowa State Cyclones in the second at McLane Stadium on October 24, 2015 in Waco, Texas. (Photo by Ron Jenkins/Getty Images)
It looks like Baylor might not wait long at all to name a new head coach.
According to FootballScoop.com, Baylor could be looking to hire SMU head coach Chad Morris as soon as possible after SMU's final game on Saturday. Jim Grobe is currnetly serving on Baylor's head coach, but it has been made clear that he was never going to be a long-term solution to the school firing Art Briles in May.
Morris is 5-6 this season at SMU, with a big win over Houston being the star on his resume. Morris previously served as an offensive coordinator under Dabo Swinney at Clemson, and he is probably the best and most realistic option for the Baylor head coaching job.
Baylor's final game of the regular season will be against West Virginia on December 3.