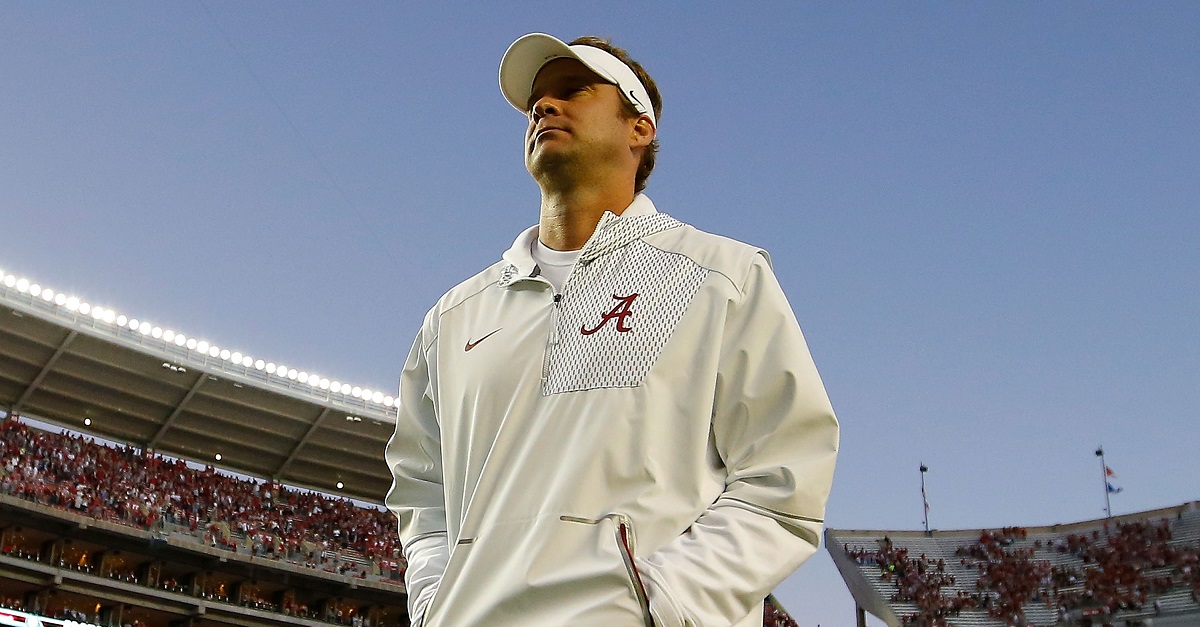 Kevin C. Cox/Getty Images
TUSCALOOSA, AL - OCTOBER 22: Offensive coordinator Lane Kiffin of the Alabama Crimson Tide walks off the field after their 33-14 win over the Texas A&M Aggies at Bryant-Denny Stadium on October 22, 2016 in Tuscaloosa, Alabama. (Photo by Kevin C. Cox/Getty Images)
Alabama offensive coordinator Lane Kiffin has been linked to a few different potential head coaching jobs available this offseason. Fresno State, Houston, Georgia Tech, Texas and LSU are all places that were thought to be potential openings for him, but one of those has just closed up according to Football Scoop.
RELATED: ESPN lists four potential destinations for Lane Kiffin as a head coach
Former California coach Jeff Tedford is closing in on a deal with Fresno State and could have a deal if things go well in the next 24 hours. Tedford was Cal's coach from 2002 to 2012 and was brought on by Chris Petersen at Washington as an offensive consultant this season.
RELATED: FOX Sports analyst says this unlikely school could be the next landing spot for Lane Kiffin
Tedford has history with Fresno State as well having served as the QB coach and offensive coordinator from 1992 to 1997. This means that there's one less place Lane Kiffin could end up though by the time the season ends and may have more limited options than anticipated if Tom Herman doesn't end up leaving Houston.