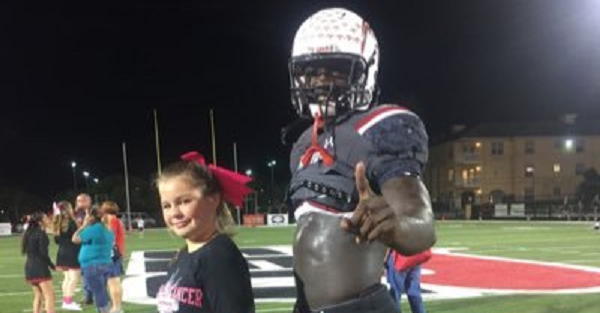 Twitter/@abizzle42
Usually when you see a 6'7″, 245-pound recruit commit to a school it's a basketball player and that would be pretty normal for Kentucky. However, that's a football recruit they just got to commit to them with those kinds of stats and he has the chance to be great if he can put on some weight to that frame.
Abule Abadi plays for Victory Christian Academy in Lakeland, Fla. and decided to commit to Kentucky after taking an official visit there over the weekend. He also had offers from Florida, FIU, USF and UMass.
The three-star recruit is ranked as the nation's No. 62 and the No. 188 prospect in Florida in the 2017 class by 24SportsComposite.
Here are some of his highlights: