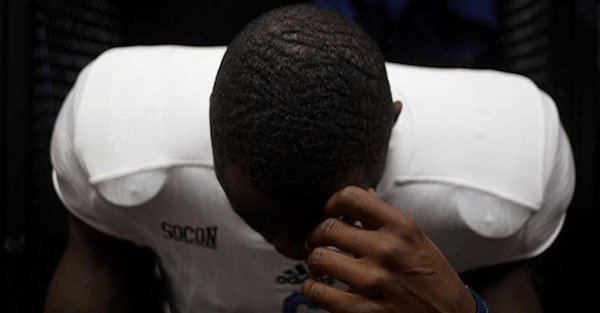 Instagram Screen Shot
One of the top graduate transfers in the country announced his decision to play for Mark Richt and the Miami Hurricanes.
Related: ESPN names incredibly surprising team as playoff 'sleeper' in 2017 
Citadel All-American defensive back Dee Delaney announced via Instagram he would play his senior season at Miami.
https://www.instagram.com/p/BRD_cfJl3k1on1lQYaDq48rXyIf9M3az50fVsI0/
At 6'1, 193 pounds, Delaney led the Southern Conference with six interceptions last season.
Delaney said in a statement he was grateful for his time at the Citadel.
"I will be transferring to the University of Miami to finish up my college football career," Delaney said. "I am very grateful for everything I have learned here and will continue to grow as an athlete and person. The Citadel has truly helped me mature and become a better man. The things The Citadel has taught me will never be erased, and I can say have made me a better person. I hope everybody can be happy with the decision I have made and be behind me no matter what."
Delaney will have one year of eligibility remaining after he graduates from The Citadel this spring.
(h/t The Spun)