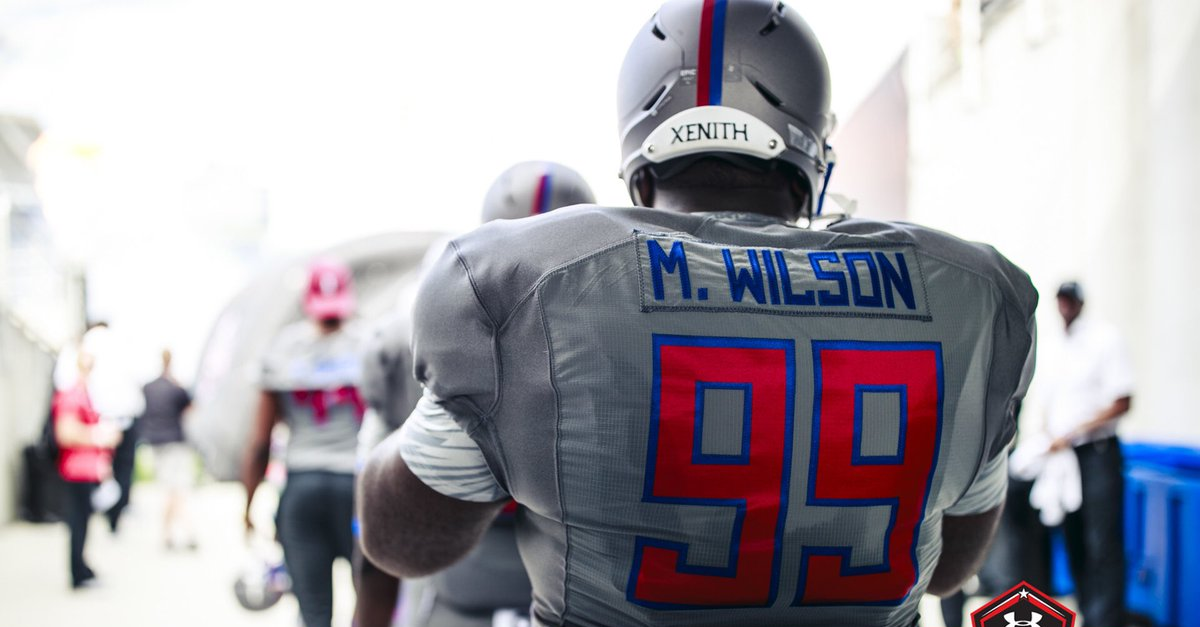 Twitter/@RDMW6
Five-star defensive tackle Marvin Wilson (6-foot-4, 329 pounds, Bellaire, Tex.) is the No. 6 overall recruit in the nation per the 247Sports Composite, and he is currently the nation's top uncommitted player.
Wilson has a top five that consists of Ohio State, LSU, Oklahoma, South Florida, and Florida State, and his recruitment is seen as a legitimate toss-up between those programs. Rivals.com, however, has a prediction for Wilson, as they believe the big defensive tackle will end up at LSU.
Related: Nation?s top DT Marvin Wilson hints at possible top contender
From Rivals:
?I think Wilson picks LSU. The Tigers were his first favorite back when Les Miles was in charge but he always liked Ed Orgeron and having Orgeron as a defensive coach who has worked well with defensive linemen helps."
Wilson would be an enormous boost to LSU's 2017 class, which already has 20 commitments. Per 247Sports, LSU currently ranks No. 7 out of all teams, but grabbing Wilson would potentially be enough to send them up a couple of spots in those rankings.
Wilson is expected to make his commitment on National Signing Day next week.