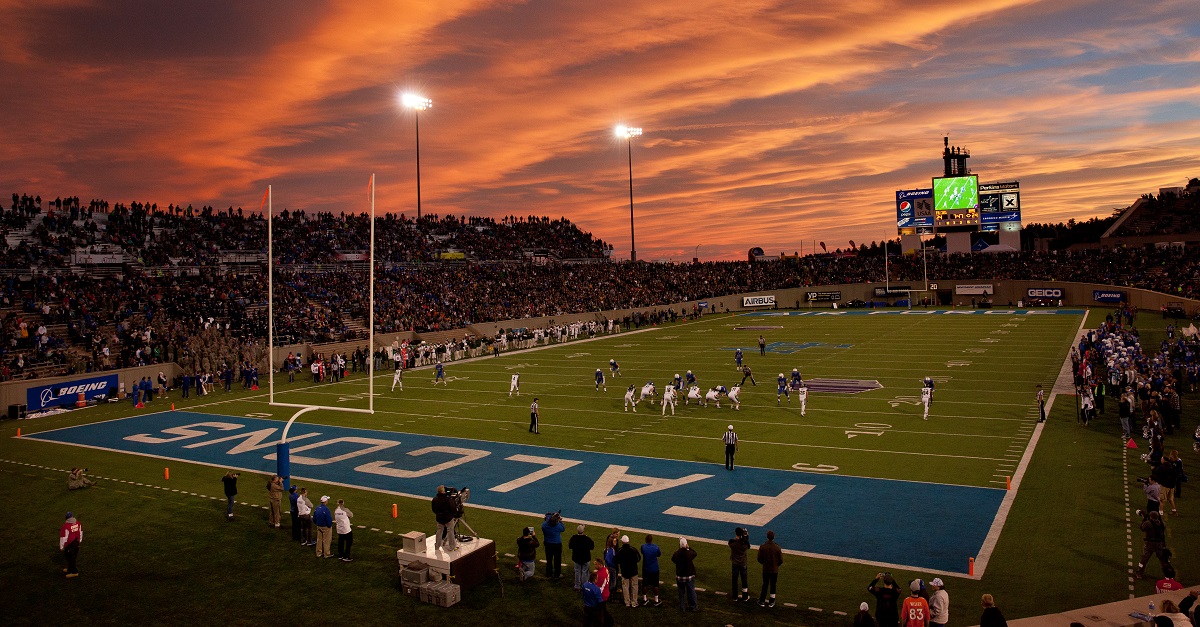 Justin Edmonds/Getty Images
COLORADO SPRINGS, CO - NOVEMBER 28: The sun sets over the stadium as the Colorado State Rams drive against the Air Force Falcons at Falcon Stadium on November 28, 2014 in Colorado Springs, Colorado. Air Force defeated Colorado State 27-24. (Photo by Justin Edmonds/Getty Images)
Former Air Force quarterback Dee Dowis was killed in an automobile accident in suburban Georgia back in August, and the latest details around his death are simply devastating.
According to ESPN, Dowis had a blood alcohol content (BAC) over nearly three-times the legal limit when he was involved in the fatal accident on Interstate 85 in Gwinnett County, Ga.
Dowis, who set an NCAA career rushing record for quarterbacks and finished sixth in Heisman Trophy voting in 1989, had BAC levels of 0.21 and 0.233 in separate samples recorded by the Gwinnett County medical examiner. The 48-year-old Dowis was killed in a two-car accident on Interstate 85 around 5 a.m. ET.
Dowis was a Heisman finalist in the 1989 season, where he rushed for 1,289 yards and 18 touchdowns as part of Air Force's 8-4-1 team that year. Dowis had held the NCAA career rushing mark for a quarterback with 3,612 yards until it was broken in 2001 by Antwaan Randel-El.
Dowis had been working as a pharmaceutical representative for Pfizer before his death.