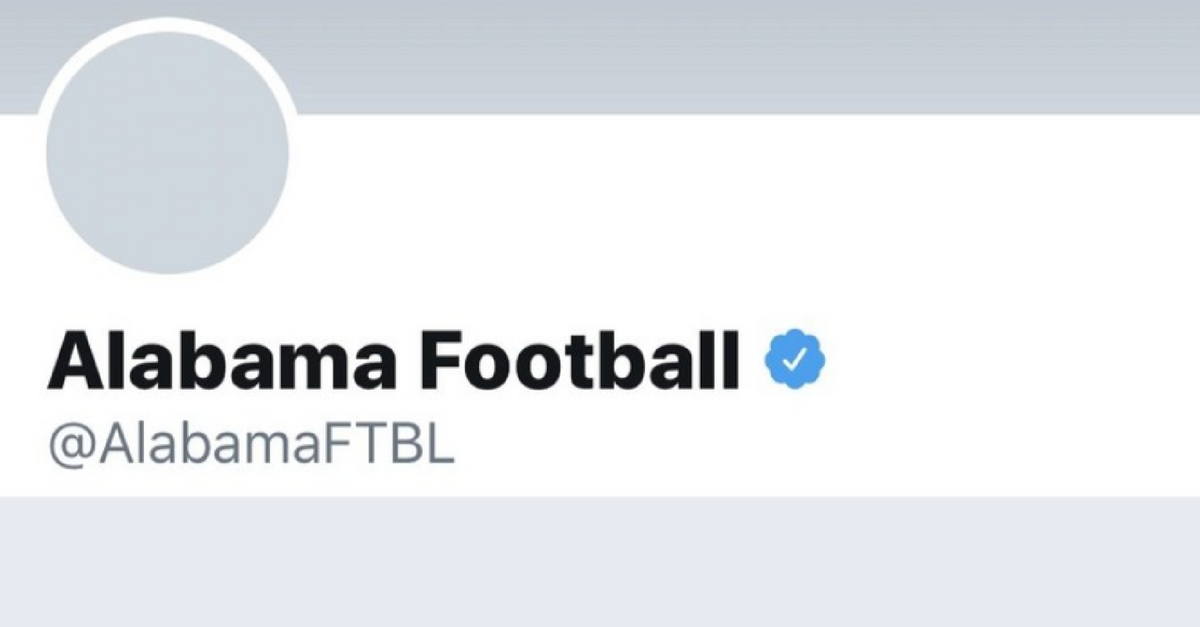 For those looking for the latest and greatest Alabama Football #OutworkYesterday hype videos or SEC Media Days pictures on social media Thursday, there might have been a little bit of panic in not knowing what the Crimson Tide posted to their Twitter account.
The account was suspended.
Don?t worry, Alabama fans, the Crimson Tide account has escaped Twitter jail.
This is not the first time this has happened, though. Not even this year. The account with over 430,000 followers went down in April, too.
Why? Copyright violations.
According to AL.com, a song used in a video posted by the account was determined to be a copyright violation. The same report also said it was the fourth copyright strike against Alabama?s account this year and received two more in 2017.
The tweet from June 27 ? a video of Crimson Tide players working out ? has since been deleted.
Having an account get suspended is more common than you think, too. One little thing can be flagged and result in the brief timeout.
Alabama, with the @AlabamaFTBL tag, is just the latest.
But since we are here, and the account is back up, let?s check out some of the content in the last few days.
There is a countdown video to the start of the 2018 season when the Crimson Tide roll into Orlando to face Louisville on Sept. 1.
There is a picture of the jet ride to SEC Media Days in Atlanta.
There is head coach Nick Saban?s entrance at the College Football Hall of Fame.
There are some cool black and white photos from the annual event.
And there?s a quote from senior running back Damien Harris about playing for the legendary Saban.
Thankfully the suspension is over, the #RollTide faithful aren?t left in the dark from the official Twitter account, and everyone can go revisit the College Football Playoff National Championship Game win over Georgia pinned at the top.