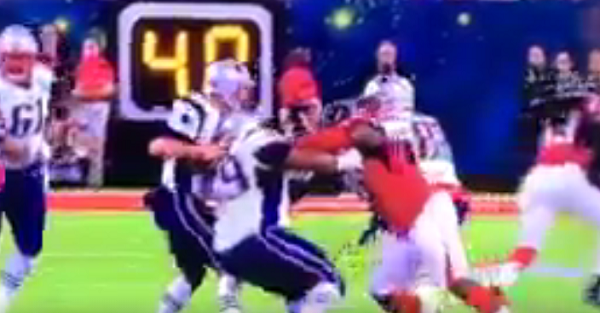 Twitter/@EricJGilbert
The Atlanta Falcons are dominating the New England Patriots 21-0 and that's thanks to two turnovers and some timely sacks. This one came from former Crimson Tide player Courtney Upshaw and he just destroyed the lineman on his way to the sack.
RELATED: Devonta Freeman scores first touchdown of Super Bowl LI
That poor lineman was Shaq Mason who got obliterated. He'll never forget that one, that's for sure.
[h/t Saturday Down South]