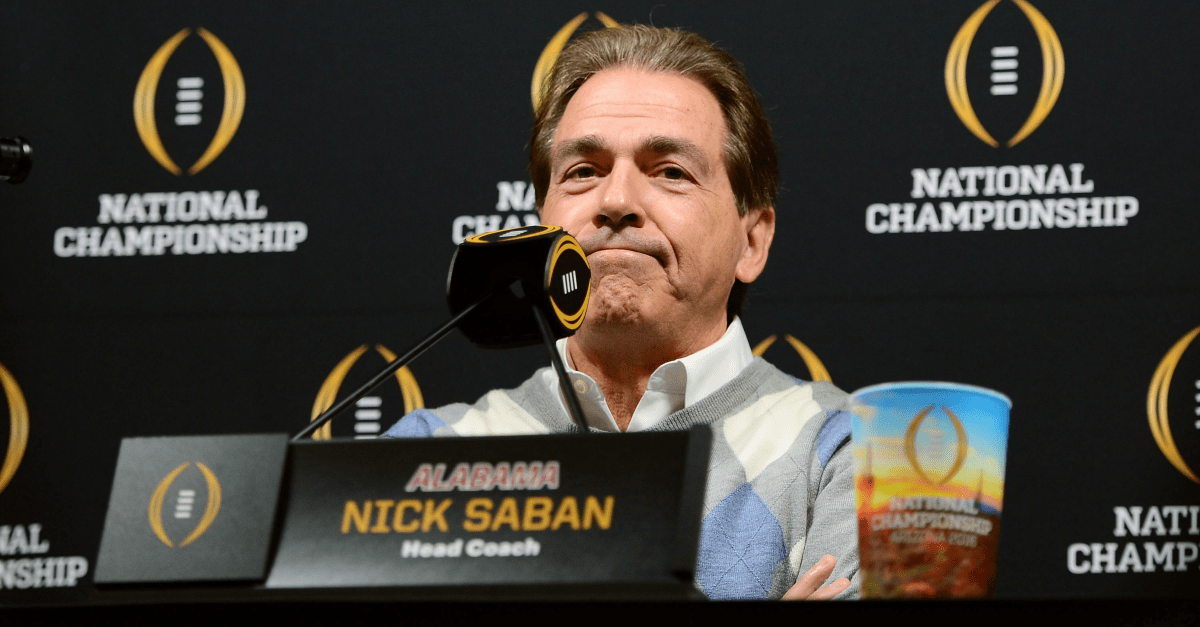 Brandon Ruiz is one of the most highly coveted kickers in the class of 2017 and it seems he's found a landing spot for next season. Ruiz recently was offered by Tennessee, but the Arizona native is heading to a different school out East.
RELATED: Vols extend offer to kicker with booming leg
He dropped this tweet bomb on everyone on Friday and will become Nick Saban's kicker of the future.
RELATED: This HS kicker is nailing 76-yard FGs like they're nothing!
Ruiz gained a lot of fame when he posted a tweet of him nailing a 76-yard field goal and made it look easy. He could be a replacement option for senior Adam Griffith as a freshman next season. Griffith converted 23 of his 32 field goal attempts last season and also was a perfect 62-of-62 on point after attempts last season. Alabama also has junior Gunnar Raborn on the roster as a backup.
[h/t SEC Country]