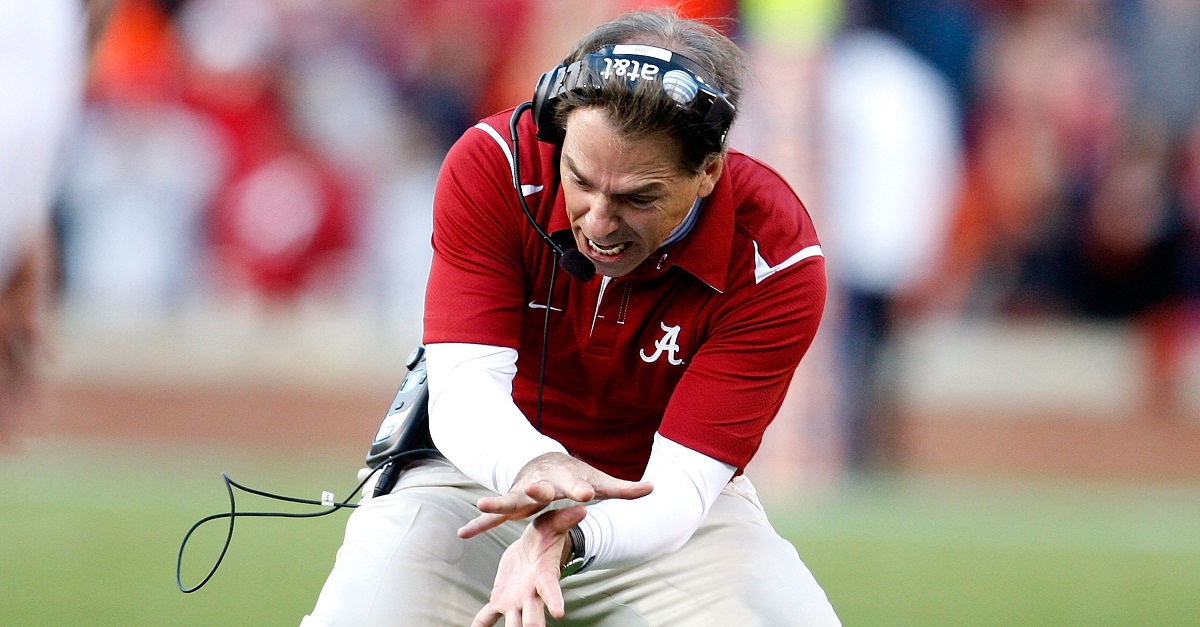 Kevin C. Cox/Getty Images
AUBURN, AL - NOVEMBER 27: Head coach Nick Saban of the Alabama Crimson Tide yells to his offense during the game against the Auburn Tigers at Jordan-Hare Stadium on November 27, 2009 in Auburn, Alabama. (Photo by Kevin C. Cox/Getty Images)
Alabama had never had the top ranked running back during its incredible recruiting run under Nick Saban. That was, until the Crimson Tide signed Najee Harris who also enrolled early in Tuscaloosa. However, his status as the top overall recruit and even the top running back has changed since he ended up on campus.
RELATED: Alabama's dominant run has been surprisingly devoid of one thing before this year
Harris used to be the top recruit overall, but now he's No. 4, which is one spot behind Akers who is also now the top running back in the class according to 247Sports. Even when FSU isn't doing anything they are staying on the recruiting trail as they just had fellow running back Khalan Laborn earn a fifth star to join Akers in the exclusive club. Akers getting the top RB spot is just the cherry on top for this already excellent recruiting class.