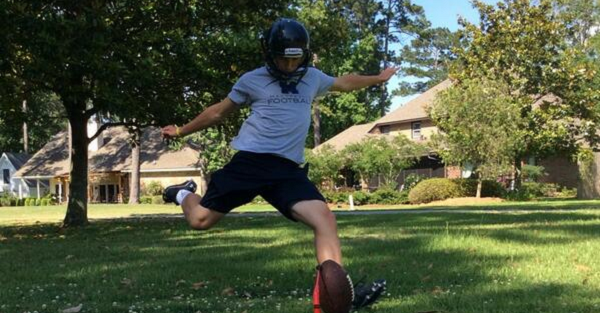 Twitter/@JosephBulovas9
Joseph Bulovas is rated as the top kicker in the country by Rivals and was originally committed to Georgia Tech. That was the case until Tuesday when he decommitted from the Yellow Jackets:
Less than 24 hours later he had already made up his mind about where he wanted to go next season:
Adam Griffith was a senior this past season so the Tide will need to find his replacement if he isn't on campus already in junior Andy Pappanastos. Griffith went 21-for-28 last season and was 66-of-67 on point after attempts.
Here are some of his highlights:
[h/t SEC Country]