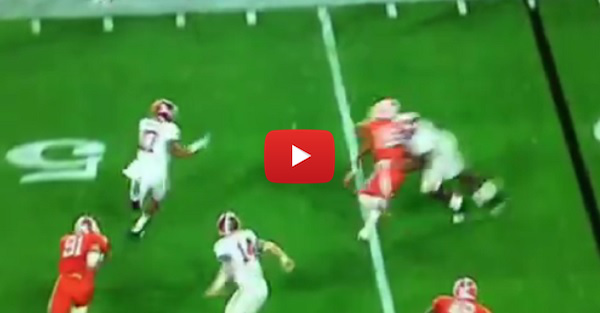 The national title game in college football is where the big boys play, and Alabama offensive lineman Cam Robinson is certainly a big boy.
The Crimson Tide ran a reverse play for running back Kenyan Drake, when Robinson freed from the line and just decleated Clemson's T.J. Green. Some Clemson fans wanted a block in the back — and it was definitely close to that — but the refs let it go.
Alabama would later score on the drive to tie the game at 14.