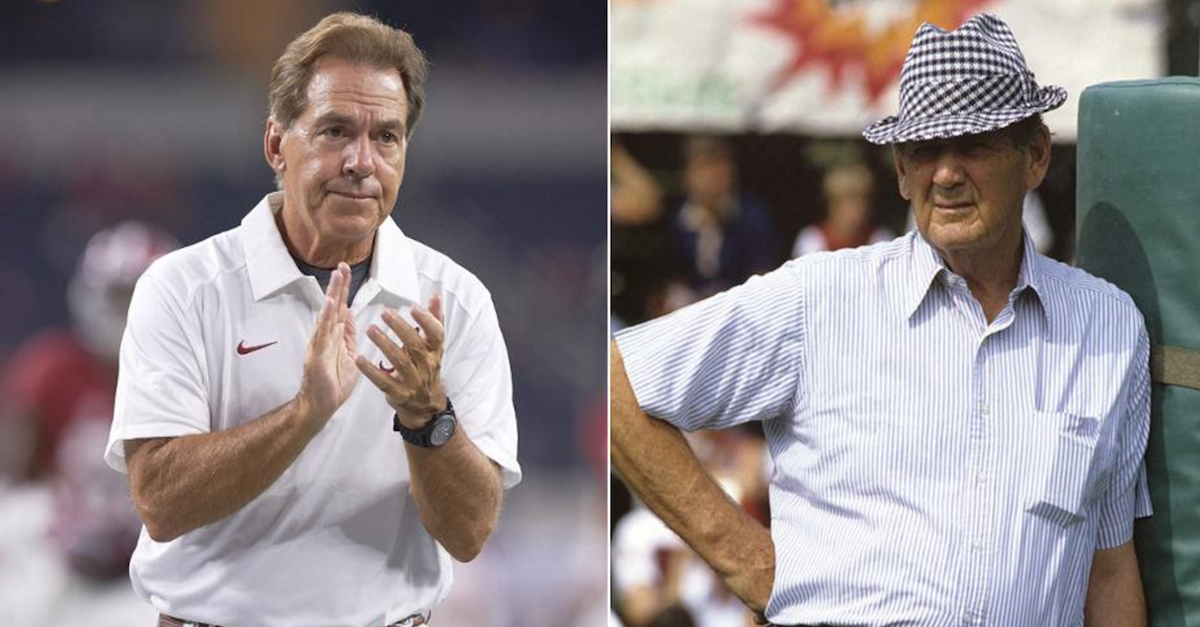 twitter
Recently SEC media personality Paul Finebaum posed a question to Alabama and college football fans everywhere, who would win in a coaching matchup between Bear Bryant and Nick Saban in their prime?
Finebaum posted this poll on twitter and perhaps in a surprise, Saban is dominating Bryant.
It's a tough discussion to have because we often tend to lift up the current as the best ever, but we as fans also have the habit of romanticizing the past, so this is truly a battle of giants. Unsurprisingly, peers of Bryant have him being the victor,
What do you think? Who would win a matchup of legends?