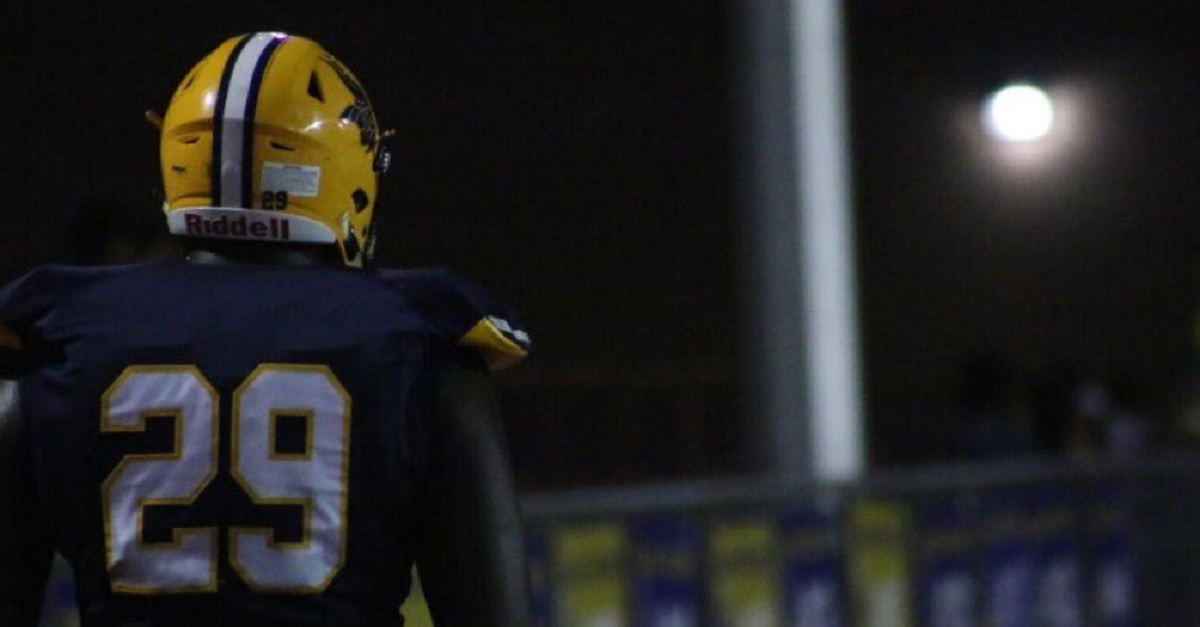 Twitter/Screenshot
This is a big one!
After decommitting from Texas A&M on Thursday, four-star defensive tackle Bobby Brown (6-foot-4, 282 pounds, Arlington, TX) has now committed to Alabama.
The 6-foot-4, 282-pound Texas native is ranked as the No. 16 player at his position and the No. 17 recruit in the state according to 247Sports. The departure of Kevin Sumlin since his commitment likely played a part in his decommit, and now it looks like Alabama has picked up yet another blue-chipper.
With the commit, Alabama now has 18 commits in their 2018 class, 14 of which have already signed. That class currently ranks fifth in the nation according to the rankings over at 247Sports.