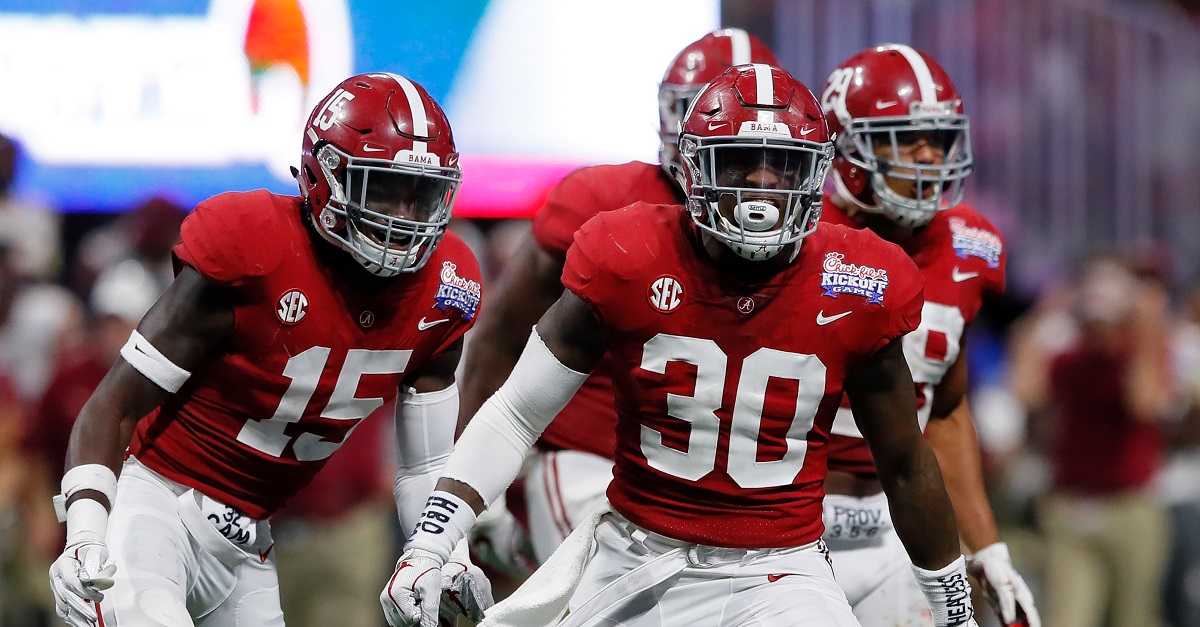 Kevin C. Cox/Getty Images
ATLANTA, GA - SEPTEMBER 02: Mack Wilson #30 of the Alabama Crimson Tide reacts after an interception against the Florida State Seminoles during their game at Mercedes-Benz Stadium on September 2, 2017 in Atlanta, Georgia. (Photo by Kevin C. Cox/Getty Images)
Alabama has been a clear cut above all other teams after one week of play having soundly beaten the No. 3 Florida State Seminoles at a neutral site. However, some people feel that someone else is a better team like ESPN's Joey Galloway who believes Clemson should be at the top. Now, former ESPN analyst Danny Kanell is joining in on the troll parade.
So not only did he have Clemson at the top as well, but he has Michigan ahead of Ohio State! It's a bit understandable considering the Wolverines did beat a ranked team in the Florida Gators, but he clearly doesn't take into account the fact that they don't have any offense to speak of right now.
He also took the time to troll the College Football Playoff by saying eight is the perfect number as he believes that should be the number for how many teams get to the CFP.