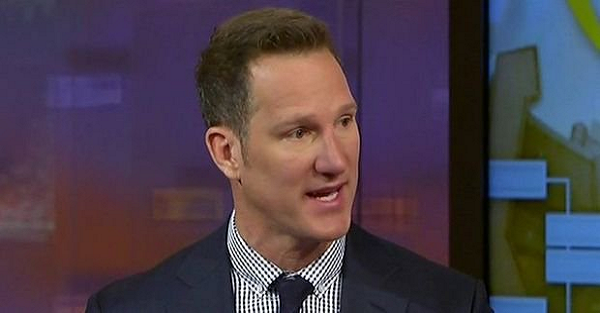 @aldotcom/Twitter
@aldotcom/Twitter
Believe it or not, the College Football Playoffs will soon be upon us. Yes, it feels like this 2017-18 season has just begun, but we're on the brink of receiving the very first CFP rankings of this season, and the weather is getting colder — thus bowl season is on the way.
With that in mind, CFP predictions are in full bloom and Dany Kanell, former ESPNer, has his take on how things will shake up.
Here's Kanell:
Alabama makes a ton of sense as the No. 1 team, especially if the Crimson Tide can run the table and end up beating a team like No. 2 Georgia in the SEC Championship game.
Notre Dame is an interesting choice at No. 2 considering the fact that the Fighting Irish are a one-loss squad, but it makes more sense when realizing they lost to Georgia back in week two and have since gone on to win six-straight, including wins over No. 11 USC and No. 14 NC State. Notably, Kanell's prediction of Notre Dame as the number two team has the Irish beating No. 9 Miami and No. 18 Stanford to end the season.
Ohio State just beat No. 2 Penn State and only has one ranked team left in Michigan State this season, though the team that beat the Buckeyes earlier this season, No. 8 Oklahoma, is notably left off this list despite the fact that the Sooners are currently 7-1. Kanell obviously sees them losing to either No. 11 Oklahoma State or No. 10 TCU before the season is over — or perhaps both.
Last but not least in this CFP top four is Clemson, which is an interesting addition because of its loss to Syracuse a few weeks back.
Clemson is obviously the defending national champion, but would a one-loss Clemson team really match up better than a one-loss Georgia team, for example, if Clemson's loss came to Syracuse while Georgia's came to Alabama?
That's some major hypothetical drama, but supposedly that's the fun of CFP season.