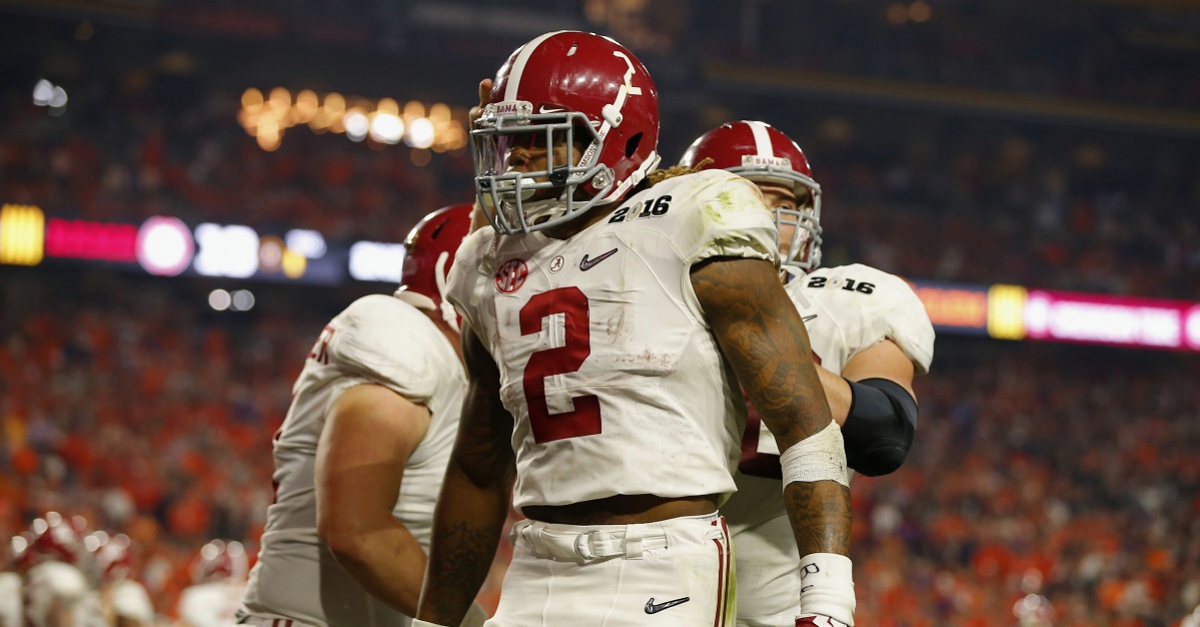 during the 2016 College Football Playoff National Championship Game at University of Phoenix Stadium on January 11, 2016 in Glendale, Arizona.
He already has a Heisman Trophy, and he could potentially have a national title to his name, but Derrick Henry decided to add another accolade to his name when he became Alabama's all-time leading rusher in the third quarter of the College Football Playoff championship game against Clemson.
At the time of this post, Henry has 149 rushing yards in the game and 3,582 yards in his career. Henry passed Shaun Alexander (3,565) to take the Crimson Tide all-time rushing lead.
These aren't the only records that Henry has set this season; this year, he became the first SEC running back to eclipse 2,000 yards in one season, and he set the Alabama record for most rushing touchdowns in one season with 25. National title or not, clearly Henry is one of the all-time greatest running backs in college football history.