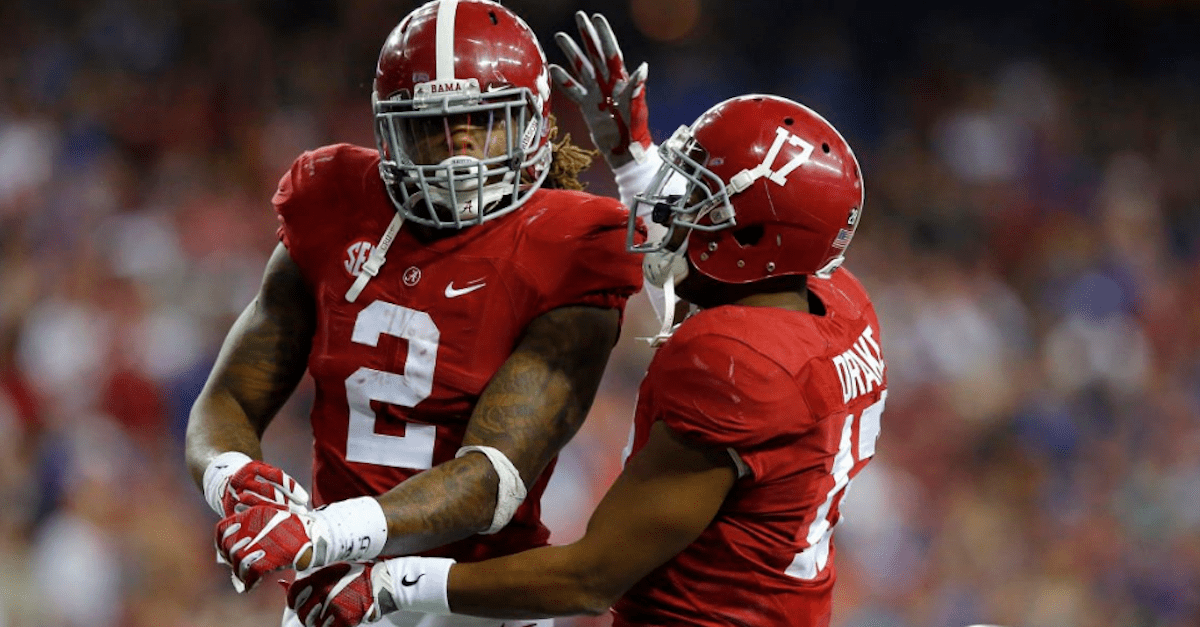 twitter
Alabama stars Derrick Henry and Kenyan Drake were on the football field together again Thursday night, only this team they found themselves in unfamiliar territory, as opponents. Henry's Tennessee Titans faced off against Drake's Miami Dolphins in the final game of the NFL Preseason and it was a good day for former Tide players.
Drake and Henry were joined by their fellow former backfield teammate Jalston Fowler as well as several other former Tide players. It was an uneven night for Drake, who had yet to play in the preseason due to injury, but Henry once again shined for the Titans.
It was great to see that championship Bama backfield together again and hopefully they will both find success in the NFL.