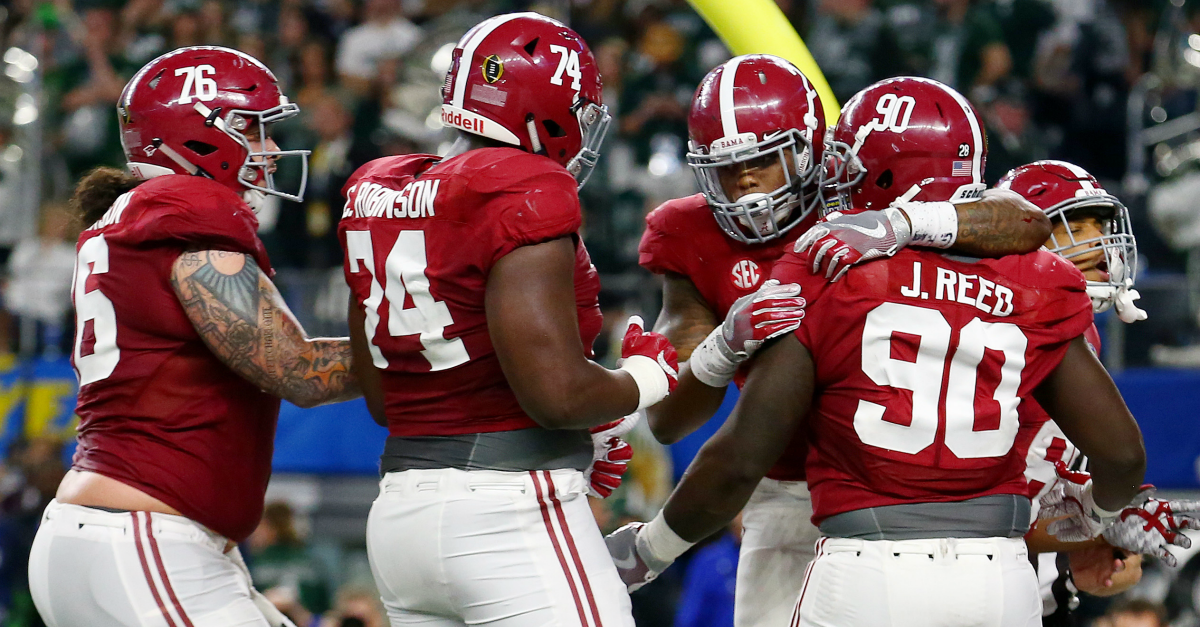 Alabama All-SEC left tackle Cam Robinson was arrested last month on charges of possession of a controlled substance, illegal possession of a firearm and possession of a stolen gun. Despite those serious charges, Robinson could still play for the Crimson Tide this season. According to a report from ESPN, , Alabama coach Nick Saban has yet to make a decision on Robinson's status for the 2016 season:
"It's the first time Cam has ever had an issue or a problem. We're handling it and managing it internally and making him do things to hopefully change his behavior. I'm waiting to see how this whole legal thing plays out because it's not really what it seems to be."
RELATED: Police release details of Cam Robinson's arrest
Saban sounds more than willing to give one of his top linemen a second chance considering his track record before the arrest. However, he is going to wait on due process to see what happens in a court of law.
"We'll see what the due process does relative to what the circumstance is and make the best decision for everybody from there."
RELATED: Saban hints at how he will discipline Cam Robinson
Alabama's first game of the season will go down in AT&T Stadium in Arlington against USC. It is still unclear where in the legal process Robinson could be so that will be something to keep an eye on going forward.
[h/t Saturday Down South]