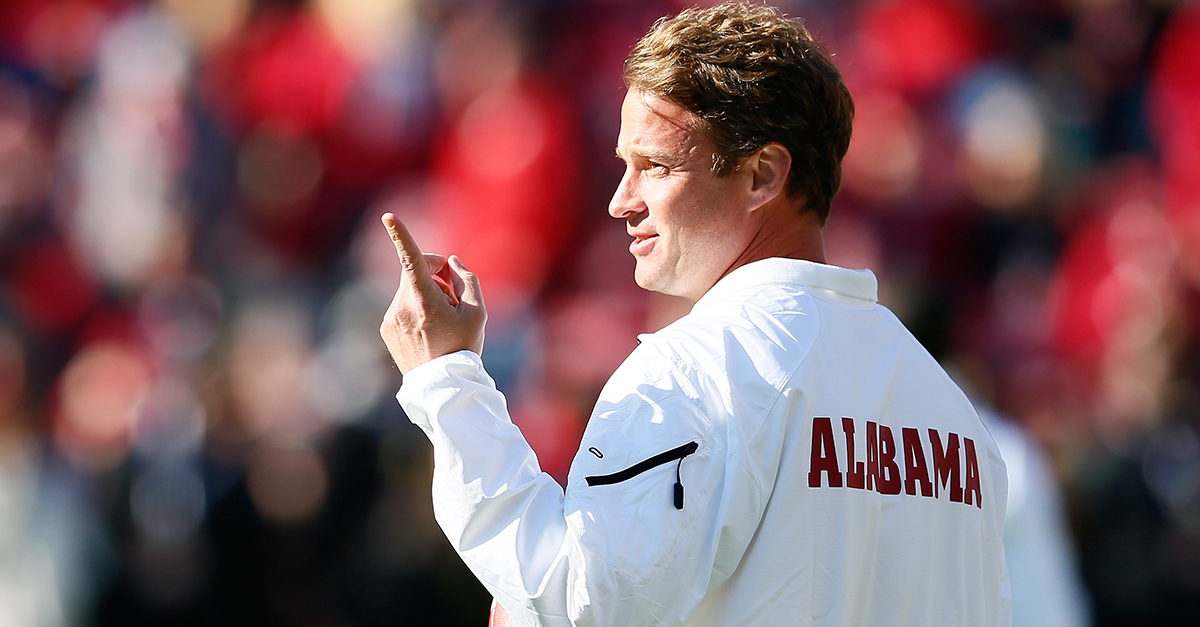 Kevin C. Cox/Getty Images
With so many newly hired coaches in need of offensive coordinators, Alabama's own Lane Kiffin has been linked to more and more of those jobs. There were reports that LSU would be willing to offer Kiffin $2 million a year as coordinator for his longtime colleague and buddy Ed Orgeron who was just named the permanent head coach in Baton Rouge.
RELATED: LSU reportedly prepared to make Lane Kiffin an offer he can't refuse
ESPN's Paul Finebaum believes that Kiffin will definitely leave Alabama since his contract runs up in February and there will be plenty of people in need of his services. In an appearance on SportsCenter Sunday morning Finebaum said that he thinks Kiffin is tired of Nick Saban.
"I think the marriage between Lane and Nick is over," he said.
RELATED: There's a "strong level of confidence" Lane Kiffin will leave Alabama job this offseason
Finebaum specifically mentioned how Saban has berated Kiffin on the sidelines and that it doesn't always feel like a healthy relation and he might be interested in going somewhere where he is treated better.
He also mentioned that Houston might come calling for him as a head coach, but if he doesn't end up there, it's likely that Kiffin goes to Baton Rouge to join up with Orgeron and give LSU the offense the fans have so desperately wanted for years now.
[h/t SEC Country]