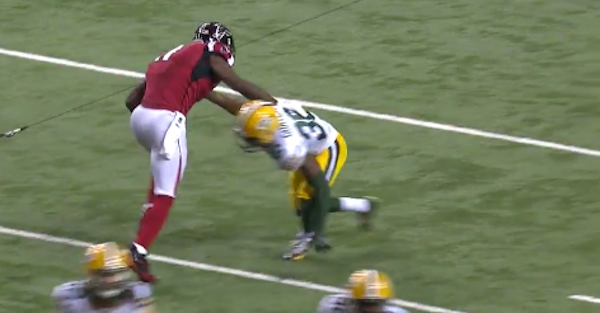 Clippit Screenshot
Atlanta Falcons wideout Julio Jones has established himself as one of the top-tier receivers in the NFL today. During Sunday's playoff tilt, he showed exactly why the Falcons moved up to draft him No. 6 overall.
Jones beat press coverage, fought off a holding penalty on an in route, fought off the same defender and then stiff-armed another Packers defender on his way to the end zone.
The Falcons are putting a beating on the Packers, 31-0, in the third quarter.