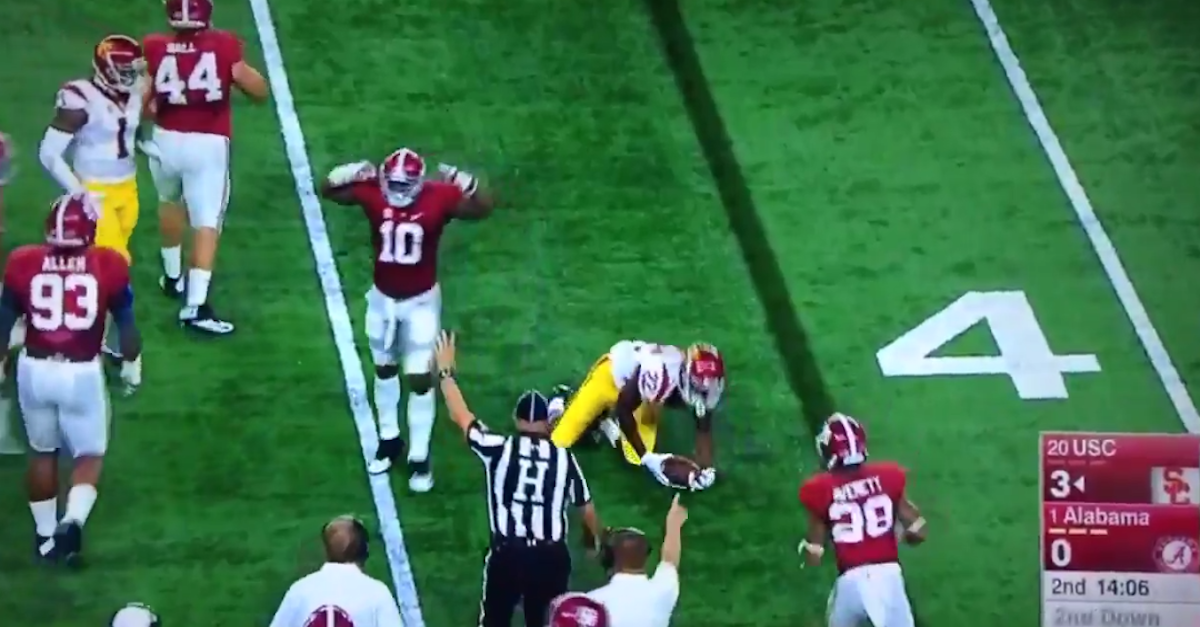 Alabama's 52-6 win over USC Saturday night was a complete and utter demolition by Alabama of a pretty good opponent. After starting slow the Tide went on to own every single aspect of the game, punishing the Trojans with long plays and suffocating defense.
Reuben Foster and Marlon Humphrey delivered the biggest hits of the day for the Tide defense and both players had exceptional games for the Tide. Humphrey came through with Alabama's first defensive touchdown of the year and Foster showed he was ready to step into a leadership role on and off the field.
Here are the two hits, which one do you think was the more painful blow?