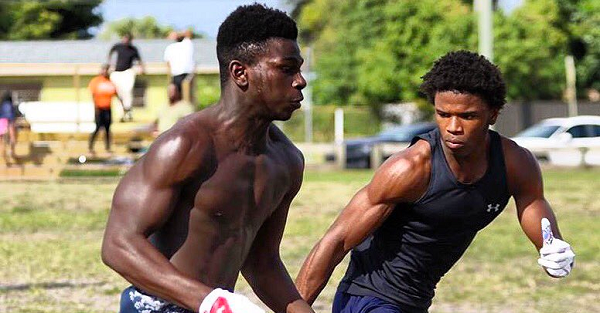 Twitter/@zayborghini_6
The 2017 recruiting period is coming down to its final leg as National Signing Day is February 1st and most recruits have a good idea of where they're going if they don't already know for sure. However, it seems there are some recruits in the next class who also know where they're heading. That's the case for four-star athlete Xavier Williams:
RELATED: Nation's No. 2 ATH names a leader for his recruitment
The 6'1″, 185-pound is the No. 2 athlete in the country for the class of 2018 according to 247Sports. He's also the No. 72 recruit overall and the No. 16 recruit in the state of Florida. He was crystal balled as a 50-50 shot between Miami and Alabama. He also held offers from Clemson, Florida, Florida State, Ohio State and Tennessee just to name a few.
Here are some of his highlights:
[h/t The Spun]