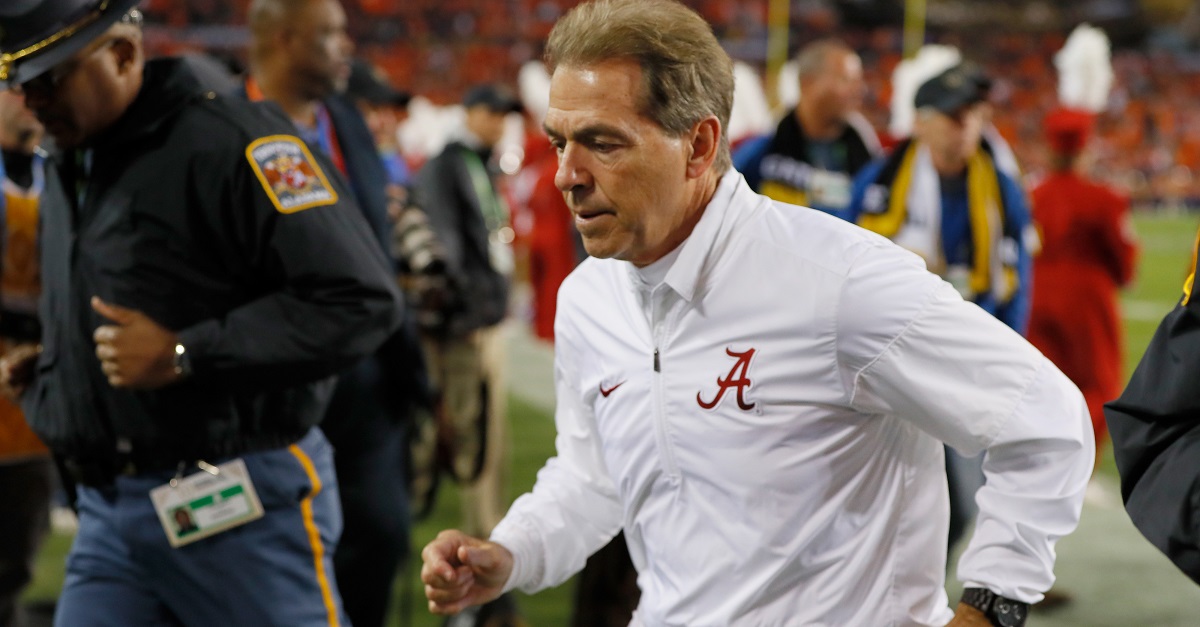 Kevin C. Cox/Getty Images
TAMPA, FL - JANUARY 09: Head coach Nick Saban of the Alabama Crimson Tide runs off the field after the first half of the 2017 College Football Playoff National Championship Game against the Clemson Tigers at Raymond James Stadium on January 9, 2017 in Tampa, Florida. (Photo by Kevin C. Cox/Getty Images)
The Alabama Crimson Tide are reportedly targeting East Carolina graduate transfer quarterback Gardner Minshew. A relatively strange move given the depth Nick Saban already has at the position.
With Jalen Hurts and Tua Tagovailoa in the depth chart as is, Minshew would likely enter the program as the third-string gunslinger the moment he stepped on campus. It would be a somewhat strange thing for him, as he only has one year of eligibility remaining and he started five games last season.
A 6-foot-2, 215-pound talent, Minshew played in 10 games as a junior last season. He threw for 2,140 yards and 16 touchdowns with seven interceptions. Over the last four games of the season, Minshew was even better, as he threw for 1,486 yards and 10 touchdowns.
While he was expected to be East Carolina's starting signal-caller next season, Minshew transferred out of the program in January. Not a totally new move for the QB, as he left Northwest Mississippi Community College after leading the program to a national title in 2015.
Let the speculation about what is happening with potential transfers at Alabama begin. After all, it isn't every week we see an SEC power target a graduate transfer quarterback while already having two studs at the position.