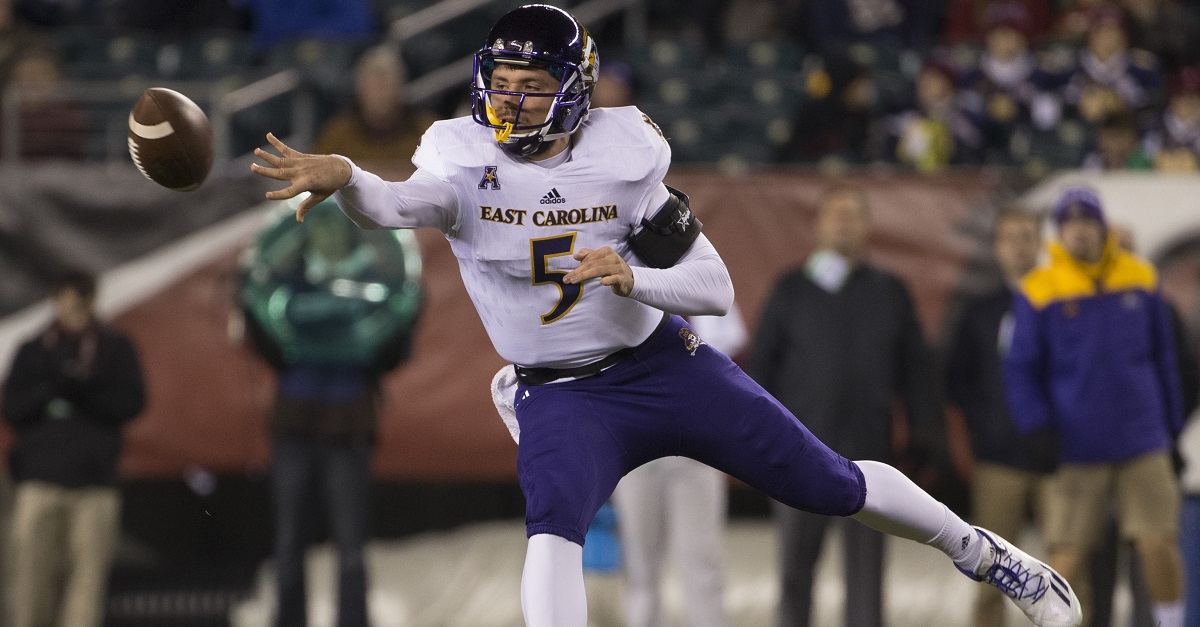 Mitchell Leff/Getty Images
PHILADELPHIA, PA - NOVEMBER 26: Gardner Minshew #5 of the East Carolina Pirates pitches the ball in the first quarter against the Temple Owls at Lincoln Financial Field on November 26, 2016 in Philadelphia, Pennsylvania. (Photo by Mitchell Leff/Getty Images)
East Carolina's Gardner Minshew is one of the top graduate transfer quarterbacks on the market, and it appears that Minshew has closed in on a decision.
According to Hank South of 247Sports, Minshew enjoyed a recent visit to Tuscaloosa and he is currently expected to join Alabama over the summer.
While Alabama may seem like an unlikely destination for a quarterback wanting to play one more year — the Tide already have Tua Tagovailoa and Jalen Hurts — playing time might not be the biggest draw for Minshew at Alabama. According to Bruce Feldman of Sports Illustrated, Minshew is interested in becoming a coach once his playing days are over, and for that, there is no better place to learn than from Nick Saban at Alabama.
A 6-foot-2, 215-pound talent, Minshew played in 10 games as a junior last season. He threw for 2,140 yards and 16 touchdowns with seven interceptions. Over the last four games of the season, Minshew was even better, as he threw for 1,486 yards and 10 touchdowns.