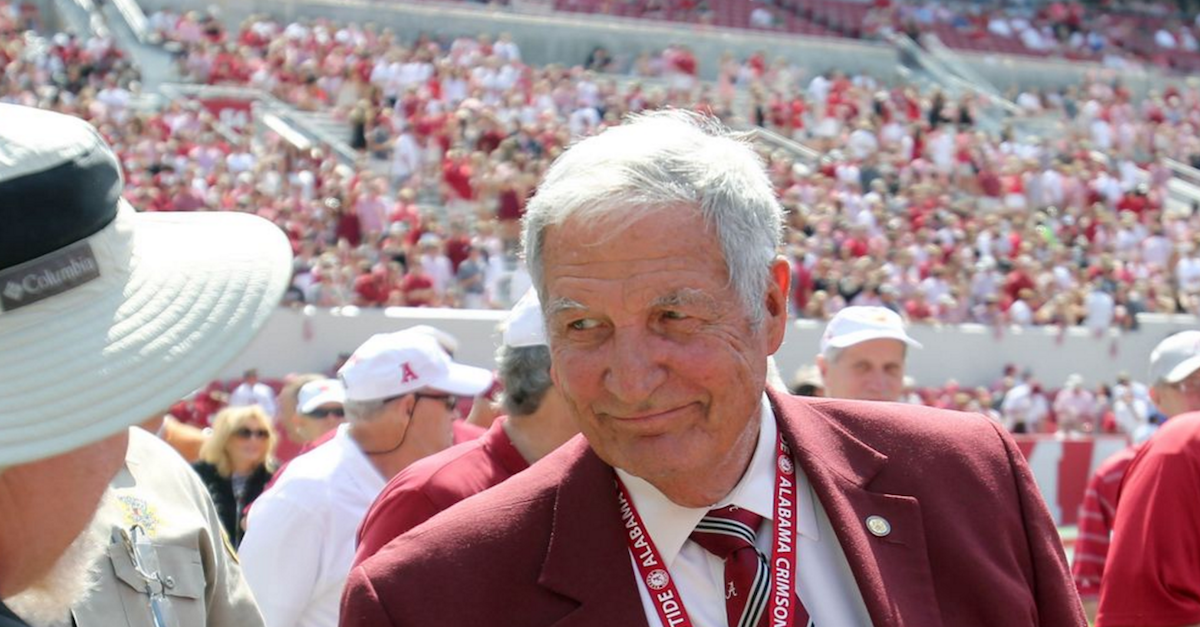 twitter/@GBHunting
Gene Stallings, who coached Alabama to the 1992 national championship, has little doubt that the Tide will defeat Texas A&M Saturday. Stallings, who played for the Aggies, believes the Alabama defense is lightyears ahead of everyone else and he thinks Bama quarterback Jalen Hurts reminds him of a very interesting former SEC quarterback.
"(Former Texas A&M quarterback) Johnny Manziel was an electric-type quarterback, and I think this young man at Alabama is the same type," Stallings said on The Opening Kickoff on WNSP-FM 105.5.. "He can run. He can get out of trouble. He's an accurate passer. He doesn't turn the ball over. I think for a true freshman, he's doing a fabulous job."
No Bama fan should be upset at an on the field comparison of Hurts to Manziel, the latter was a dominant collegiate quarterback, especially if Hurts can do one thing Manziel couldn't always manage to do, not turn the ball over.
Hurts is sure to get compared to many more before is time is up but he has the chance to make a name for himself by doing what not many have done before, win the national championship as a true freshman quarterback. Win Saturday and he keeps his team on track to do just that.