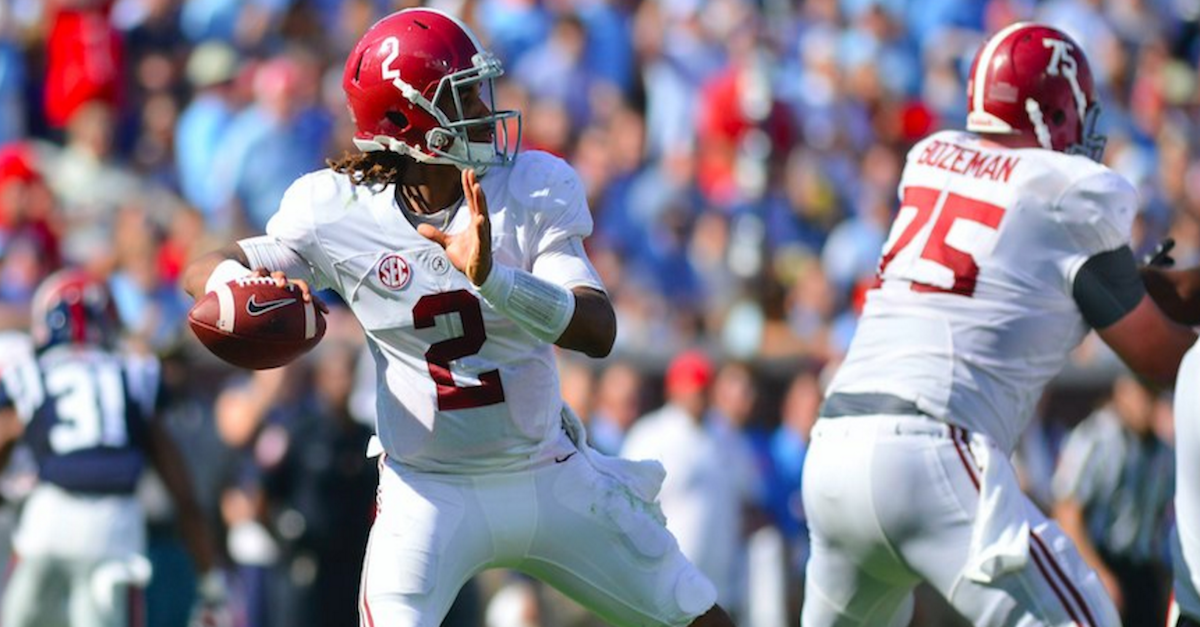 twitter
Everyone loves to talk about true freshman quarterback Jalen Hurts, especially the true freshman part. Much has been made about Alabama having a true freshman starting quarterback, but Hurts' teammates don't see him that way, they see a leader.
If there was any doubt about Hurts leadership abilities before the Tide came back to beat Ole Miss Saturday, they were wiped out after easily his worst moment as Bama's QB, that fumble returned for a touchdown.
"He was just like, 'I still got y'all's back. Y'all got mine. Let's keep rolling,'" center Bradley Bozeman recalled. "He didn't let it affect him at all. He got back in the game and kept playing. Lot of maturity out of Jalen."

"He showed that he's not your typical freshman," linebacker Shaun Dion Hamilton added.
Saban laid it out to reporters Monday this way,
"Think about when you were a freshman in college," Saban told the media. "…These guys are still trying to figure out going to class, how to handle the social aspects of their development, which is a little difficult when you're that age, and come to practice and prepare for a game, and all that.

"So some guys are unique in their ability to do that. Jalen is a little bit like that. He's very focused, nothing affects him, nothing bothers him. Nothing bothered him in the game."
This is clearly Hurts' team now and it seems that is how they like it.