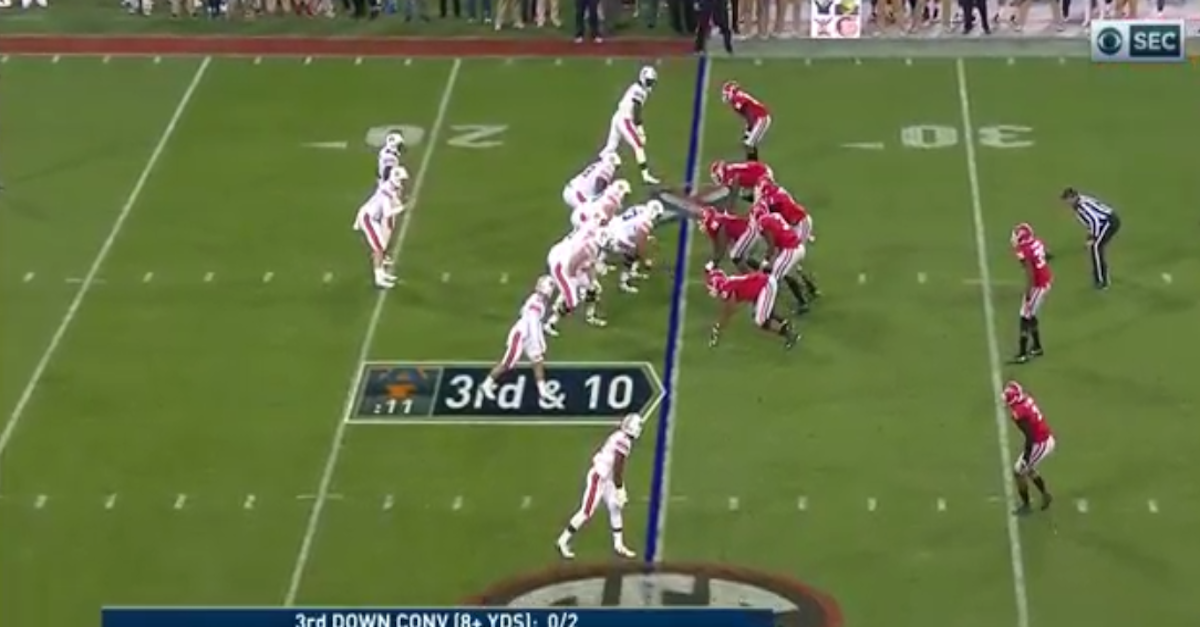 twitter/@SEConCBS
So everybody remembers that early season Alabama transfer saga involving defensive back Maurice Smith right? Tide fans shouldn't be able to forget it because the media (yes even us) beat the story into the ground, chronicling Smith's ill treatment by teammates, Saban's initial refusal to let him transfer to Georgia, and the SEC ultimately stepping in to let Smith transfer.
Most Alabama fans said good riddance, if you don't want to be here then we don't want you, and then didn't think much more of it. Fast forward to this past Saturday when UGA faced off against Auburn. With Alabama having already won a loss by Auburn would mean the SEC West crown for the Tide and a trip to the SEC Championship game.
With Auburn up 7-0 it would be the one and only Maurice Smith who would come up with the play of the game.
Smith's pick-6 would tie the game and shift all of the momentum over to UGA who would go on to win, 13-7.
So in the end Smith was exactly in the right place in the right time for Alabama, which just so happened to be in a UGA uniform. Just about everything seems to work out for Saban in the end, just about everything.