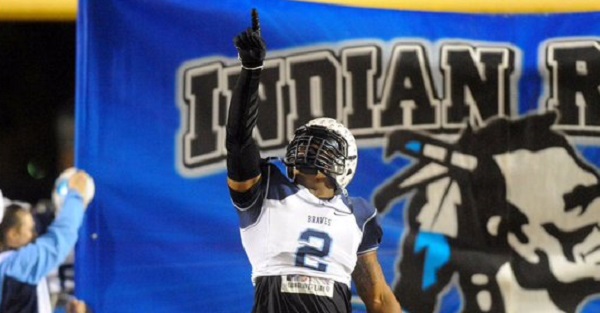 You don't see this too often.
Four-star linebacker Jaquan Yulee (6-foot-0, 252 pounds, Chesapeake, Va.) has decided against going to Alabama, as he decommitted from the school just a few weeks ago. Instead, Yulee committed locally to Marshall on Friday.
This is a huge commitment for Marshall, as Yulee has the potential to be a game-changer at the next level. Yulee — a Top 200 overall prospect for 2016, easily becomes the Thundering Herd's highest rated prospect.
I think it is safe to say that Alabama and Nick Saban can't get every four-star out there, so congrats to Marshall for getting a prized recruit. Marshall ranked 78th in 247Sports' recruiting rankings before Yulee's commitment.
[h/t 247Sports]