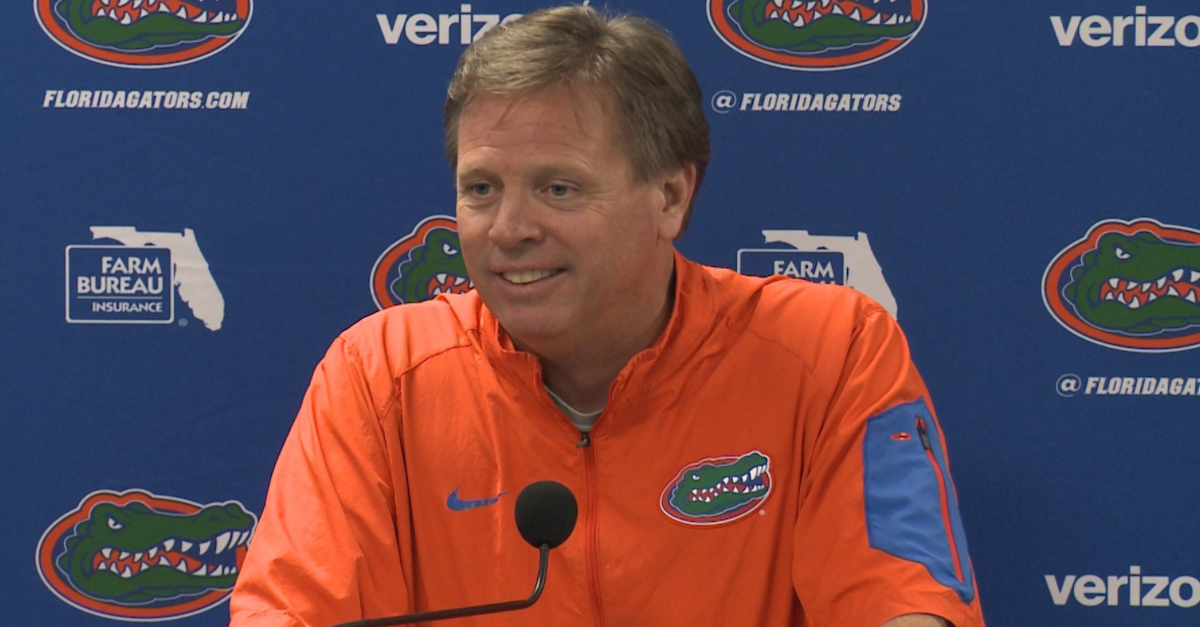 twitter/@GatorVisionTV
Jim McElwain may be the head coach at Florida but by the way McElwain has talked all week, a part of his heart still lies in Tuscaloosa. McElwain has been singing the praises of Nick Saban and the Alabama Crimson Tide all week ahead of Florida and Alabama's matchup in Saturday's SEC Championship.
Earlier in the week McElwain declared watching Alabama's defense makes him 'ill', then it was suggesting this might be Saban's best team at Alabama, and now McElwain has moved on to declaring Nick Saban the greatest coach in college football.
Saban had compliments of his own for McElwain,
Both of these coaches clearly hold each other in high esteem, Saturday they will have the chance to face off once again.