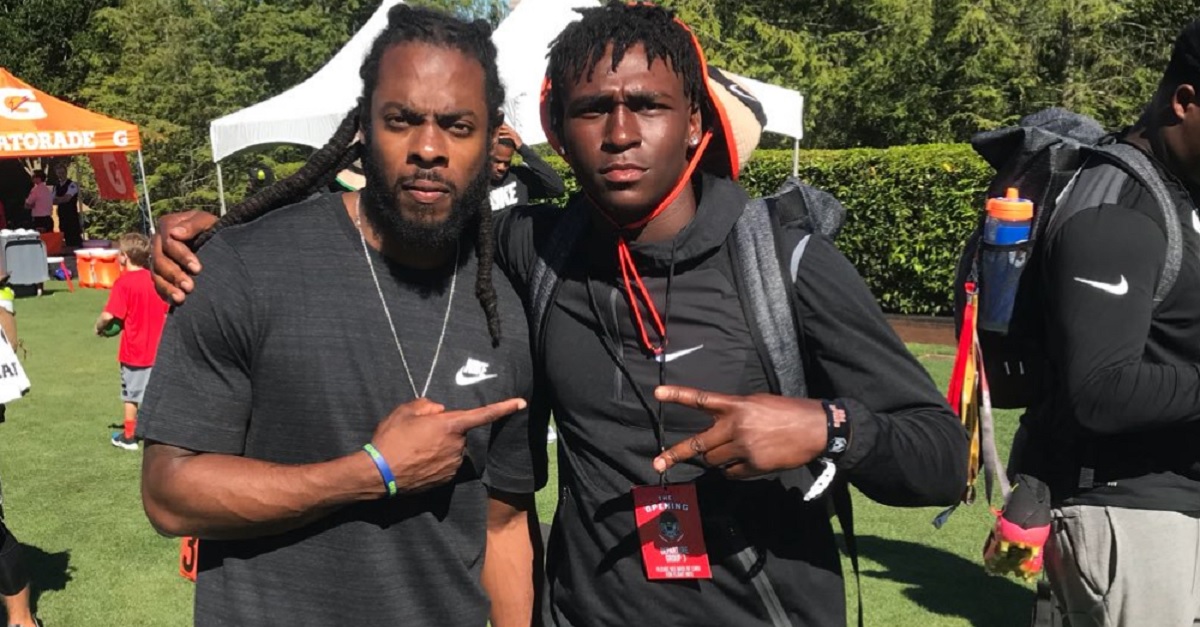 Twitter/JJ Peterson
During an exclusive interview with 247Sports, four-star outside linebacker prospect JJ Peterson, who currently has Alabama listed as the frontrunner among his top schools, said Tennessee's hiring of new head coach Jeremy Pruitt could have major implications in his college decision.
Pruitt served as Peterson's main recruiter while at Alabama and was reported to be a favorite to land the Vols' head coaching job when the interview was recorded.
The four-star prospect admitted that adding Pruitt would help the Tennessee's chances of landing him and would likely make things more difficult for the Tide.
?It would kind of be hard," Peterson said of Alabama keeping his interest after losing Pruitt. "That?s the main person I talk to.? I don?t talk to [Nick Saban] as much. But when I talk to him, he just asks questions and I?m not really a talker.?
Peterson previously had Auburn listed second behind Alabama among his top schools, but confirmed that the Tigers have "got a great shot" to earn his commitment.
The 6-foot-1.5, 210-pound senior ranks as the No. 2 outside linebacker, No. 8 player from the state of Georgia and No. 43 overall prospect for the 2018 national recruiting cycle, according to 247Sports' Composite rankings.
Peterson recorded 110 tackles, including 19 tackles for loss, five sacks, two pass breakups, three fumble recoveries and one forced fumble during the 2017 season, according to 247Sports.