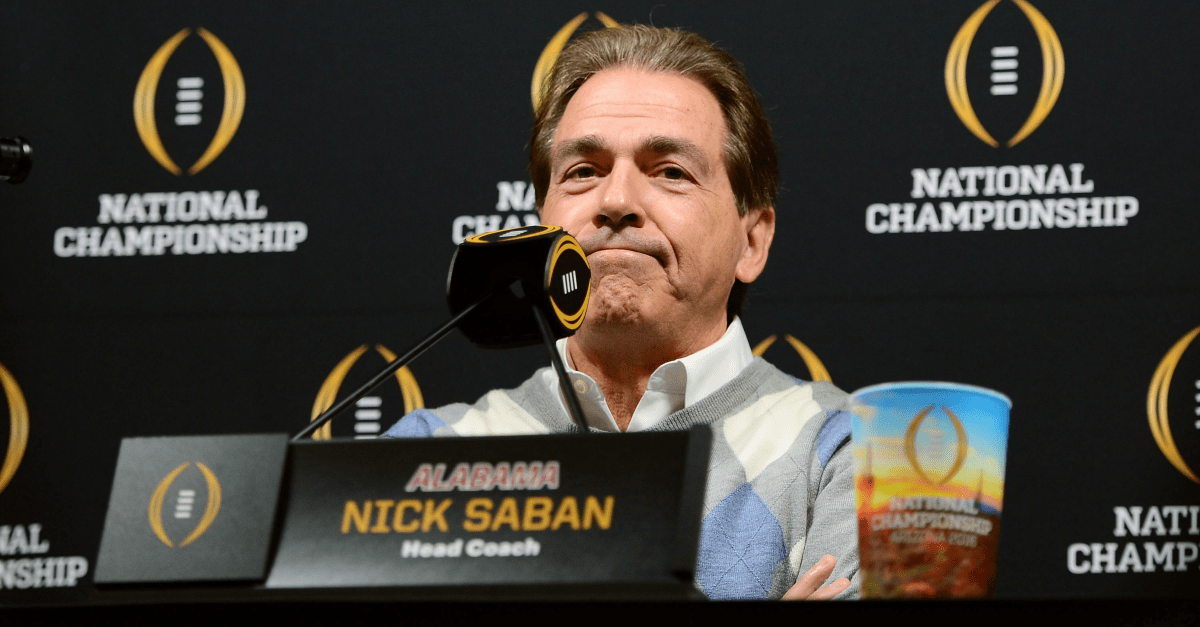 It's all fun fan games until someone's feelings get hurt. When Alabama running back Damien Harris' mother tried to troll Tide fans, it sort of backfired in that she quickly explained herself, probably because 'Bama faithful got their feelings hurt.
First, she posted to her Facebook that Damien would be transferring to Eastern Kentucky University, to be closer to home. In her post she wrote:
"It is with a very light heart that I announce Damien has decided to leave the University of Alabama and transfer back home to EKU!! I know this may come as a shock to some but hey it is what it is! Everyone who said he was too much of a Mommas Boy to leave…well, apparently you were right!"
The post has since been deleted, as she proceeded to soothe the rabid fan base in Tuscaloosa.
Did it backfire? Yes. A player of Harris' caliber (former 5-star recruit) could find places a lot closer to home and at a better program than EKU.
Harris is expected to split time with sophomore Bo Scarborough for the Tide in 2016.