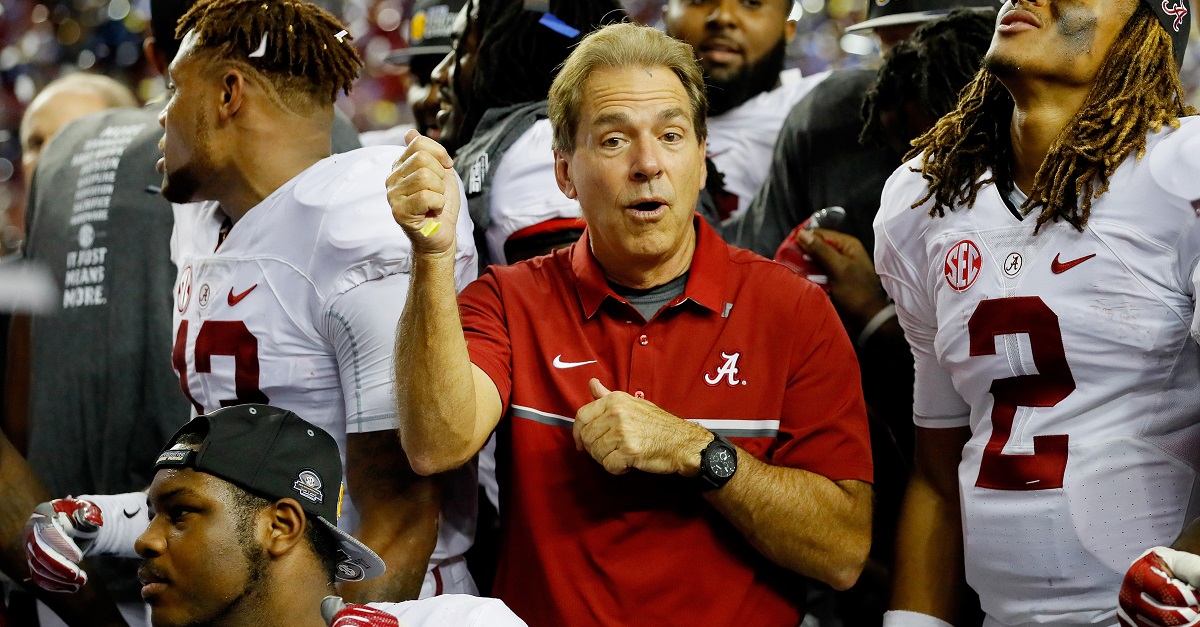 Kevin C. Cox/Getty Images
Photo by Kevin C. Cox/Getty Images
Nick Saban's relationship with his offensive coordinator is always a point of entertainment and intrigue in the college football world. That was especially the case when Lane Kiffin was in Tuscaloosa but, even during the Crimson Tide's final game, there was plenty of scrutiny for the now-departed Steve Sarkisian.
Now, though, Saban appears to be quite happy with his new man-in-charge for the offense, as Brian Daboll has been installed and his head coach was quite complimentary at SEC Media Days in Hoover, as reported by BamaOnline.
"Brian Daboll has done a really, really good job as offensive coordinator. The players have really responded to him well. He's got a great personality.

"I think he's exactly what we're looking for in terms of helping us redevelop a pro-style passing attack that would go with the athleticism with some of the spread offense that we've used with Jalen and our other quarterbacks, which helped us tremendously, I think."
It is not a huge shock to see Saban praising Daboll in this fashion, especially before a single game is played. With that said, it is certainly noteworthy to read between the lines with what Saban is indicating, especially when discussing a pro-style passing attack that also utilizes the best aspects of Jalen Hurts' game at the quarterback spot.
As soon as Daboll makes a single misstep, the Alabama faithful will let him hear about it. Until then, the honeymoon continues.