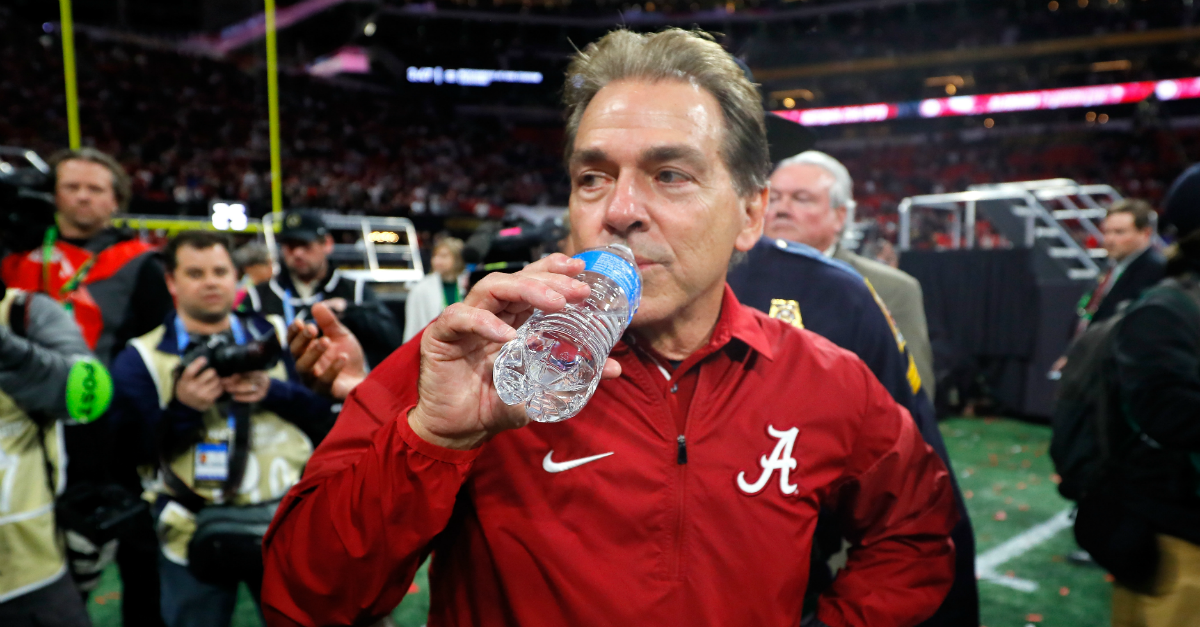 Kevin C. Cox/Getty Images
Photo by Kevin C. Cox/Getty Images
Alabama coach Nick Saban publicly addressed the Tide's quarterback battle between Tua Tagovailoa and Jalen Hurts for the first time since the College Football Playoff National Championship during an appearance at the Minority Coaches Association of Georgia clinic in Atlanta on Friday.
"You have to be fair and honest with the guys," Saban said via 247Sports.. "We'd have never been able to get to the national championship game last year if it wasn't for Jalen. We wouldn't have been able to win the championship if Tua hadn't given us a spark in the second half. I think both guys have a tremendous amount of respect for each other.

"We want to try to develop both guys to be the best they can be and utilize their talents however we can. Ultimately you have to play the best players, and I think the players have to respect that."
Tagovailoa entered last month's national title game during Alabama's first possession of the second half and threw for three touchdowns, including a 41-yard game-winner to DeVonta Smith in overtime.
Prior to that, sophomore Hurts started every game for the Tide after taking over during the first game of his true freshman season in 2016. However, many believed Tagovailoa, a former 5-star prospect, was the better option after excelling during limited opportunities during his first season in Tuscaloosa, amid the starter's struggles.
Hurts was benched after throwing for 21 yards on 3-of-8 passing, while the Tide was kept scoreless through the first two quarters.
Many believe the substitution changed the course of the game and Alabama's quarterback situation moving forward as Tagovailoa will likely take over as the team's full-time starter, rather than wait another season behind Hurts.
However, it seems Saban won't admit to having a starter decided for now, despite the true freshman's MVP performance in the title game.