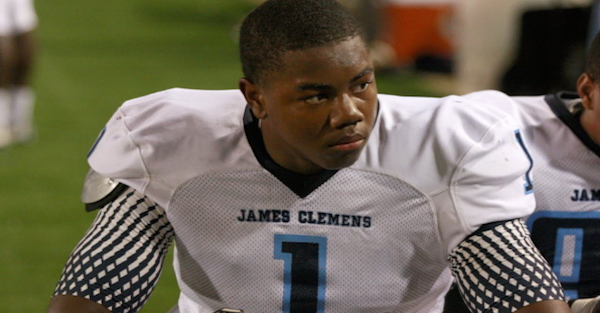 LaBryan Ray/AL.com
The top prospect in the state of Alabama and the No. 1 strong side defensive end in the country is reportedly meeting with Nick Saban and Jeremy Pruitt twice on Tuesday, per 247sports.
Alabama is the Crystal Ball projection at 100 percent, per 247sports, but that differs from what his coach told SEC Country.
"He's not leaning anywhere," Waldrop told SEC Country. "There are people writing that he's a heavy lean here or there. I can tell you right now and I would tell God and everybody that he has zero clue where he's going. He does not know. All these people writing all this stuff about Alabama is the furthest thing from the truth."
According to the report, Ray will decide between Alabama, Tennessee, Ole Miss, Mississippi State or Florida.
"It is going to be one of his last five," Waldrop said. "I would not be surprised if it is Tennessee. It just would not surprise me because of the relationship there. It is crazy how hard the coaches on that staff want him for their team."
If Tennessee is putting on the pressure, you can almost guarantee Saban is doing everything he can to pull the top-tier prospect.