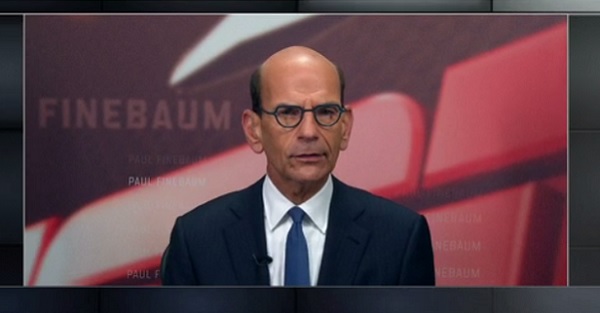 @ESPN/Twitter
While there is some momentum in support of Dabo Swinney and the Clemson Tigers, the vast majority of college football observers believe the Alabama Crimson Tide are the best team in the country right now. That is an easy case to make on the heels of a thoroughly dominant beat-down of Vanderbilt (on the road) this week but, in the same breath, Alabama's impressive showing just feeds the beast when it comes to searching for their biggest challenger.
Paul Finebaum of ESPN was asked that question on Sunday's SportsCenter and, in short, he made a sweeping statement about the Georgia Bulldogs. (via Brad Crawford of 247Sports)
"Everyone said Mississippi State's the No. 2 team in the SEC after last week and I said hold on a minute. It's clear — Georgia is the legitimate threat to Alabama. I love Georgia."
It comes as no surprise that Georgia would get the nod after they thumped Mississippi State this week, especially after Dan Mullen's team trounced LSU the previous week. Georgia went on the road and knocked off Notre Dame earlier in the season and, while that win was not necessarily dominant, Kirby Smart's team is filled to the brim with talent.
Whether Georgia's offense, namely in the form of quarterback play, can hold up is a big question but they just might be the right answer when it comes to seeking an Alabama challenger.