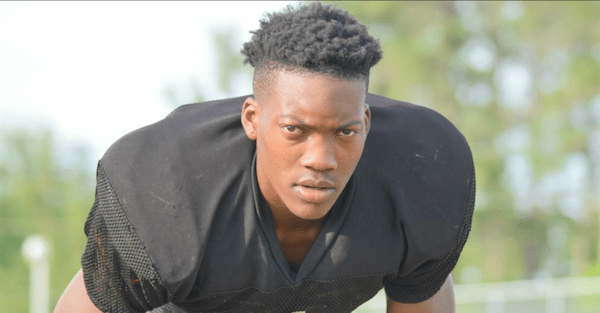 @SECCountryBama/Twitter
@SECCountryBama/Twitter
Four-star linebacker out of Crisp County, GA. has officially announced via SEC Country's Chris Kirschner where he's going to be play football in college: The University of Alabama.
Walker, the No. 11 LB in the class of 2018, picked Alabama over Auburn, LSU, Florida and South Carolina and, in the post, went into detail about how the recruitment process went for each school.
Walker, in a video with SEC Country, revealed that he selected the Crimson Tide with two words at the end of the hype video, "Roll Tide."
It's interesting that Walker left Georgia out of his final list, as 247sports had his hometown team with a 50 percent shot of landing him according to the site's Crystal Ball Predictions. The algorithm also had the Crimson Tide with a 50 percent chance, too.
Still, Walker going with out-of-state to a rival program like Alabama over Georgia has to hurt as Walker was the No. 18 player overall in the state.
Walker is the third official commitment for Alabama in the class of 2018.