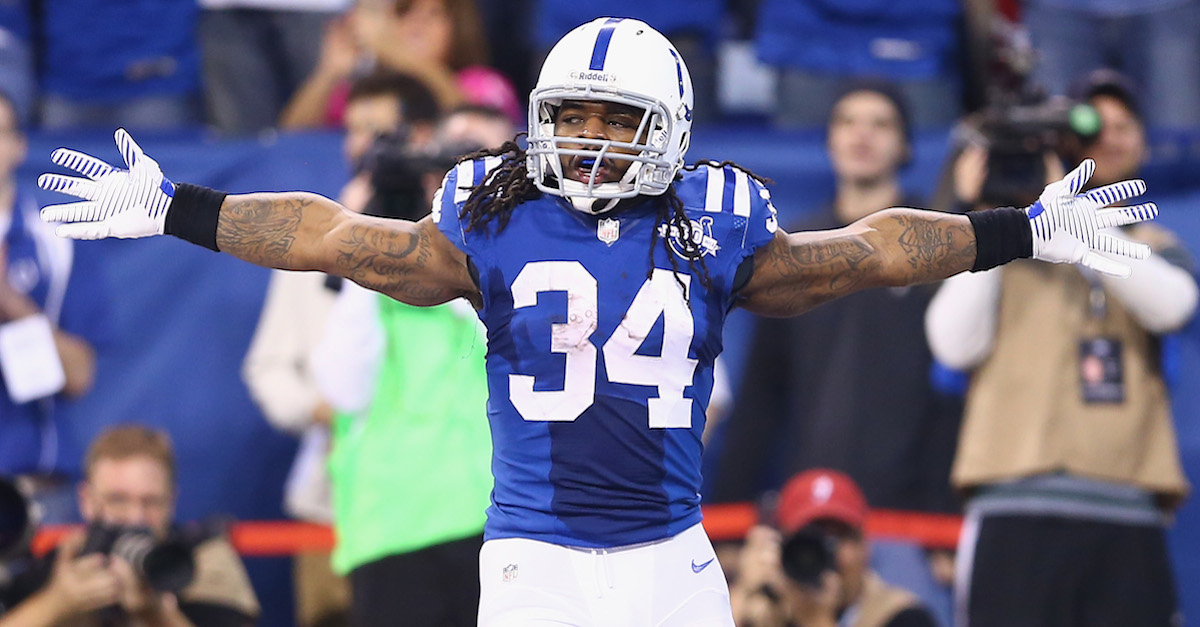 of the Indianapolis Colts during the NFL game against the Houston Texans at Lucas Oil Stadium on December 15, 2013 in Indianapolis, Indiana.
Trent Richardson isn't done in the NFL — at least not yet. According to AL.com, Richardson, who was drafted by the Cleveland Browns third overall in 2012, is expected to sign with the Baltimore Ravens, pending he passes a physical. Richardson spent last season not on any NFL team — he signed a two-year contract with the Oakland Raiders in March 2015, but missed some of training camp due to illness. He was ultimately released before the start of the 2015 season.
As a rookie in Cleveland, he rushed for 950 yards and 11 touchdowns in 2012. He was traded to the Indianapolis Colts in 2013 and averaged just 3.1 yards per carry in two seasons there before being waived.
At Alabama, Richardson rushed for 784 yards and 8 touchdowns during the Tide's 2009 National Championship season, during which he backed up Heisman-winner Mark Ingram. Richardson was a Heisman finalist in 2011, when Baylor QB Robert Griffin III took home the award.