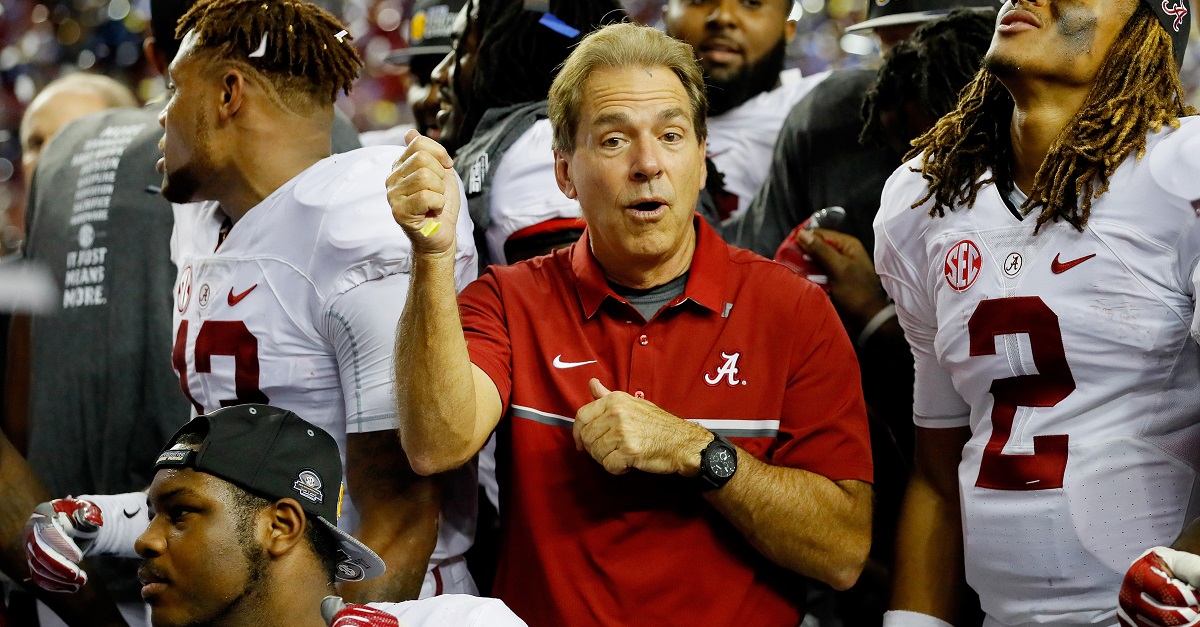 Kevin C. Cox/Getty Images
Photo by Kevin C. Cox/Getty Images
Alabama might have lost quite a few assistant coaches this offseason, but they have been replacing them with some other top notch talent. The Crimson Tide recently promoted Mike Locksley to offensive coordinator and it looks like they're giving him a partner in crime too.
Gattis is a former two-time All-ACC performer at Wake Forest and has spent time on the staffs at North Carolina, Vanderbilt, Penn State and Western Michigan. The 34-year old played two seasons in the NFL for the Chicago Bears after being originally drafted by the Jacksonville Jaguars.
At Penn Statek, Gattis was a receivers coach and the offensive recruiting coordinator.