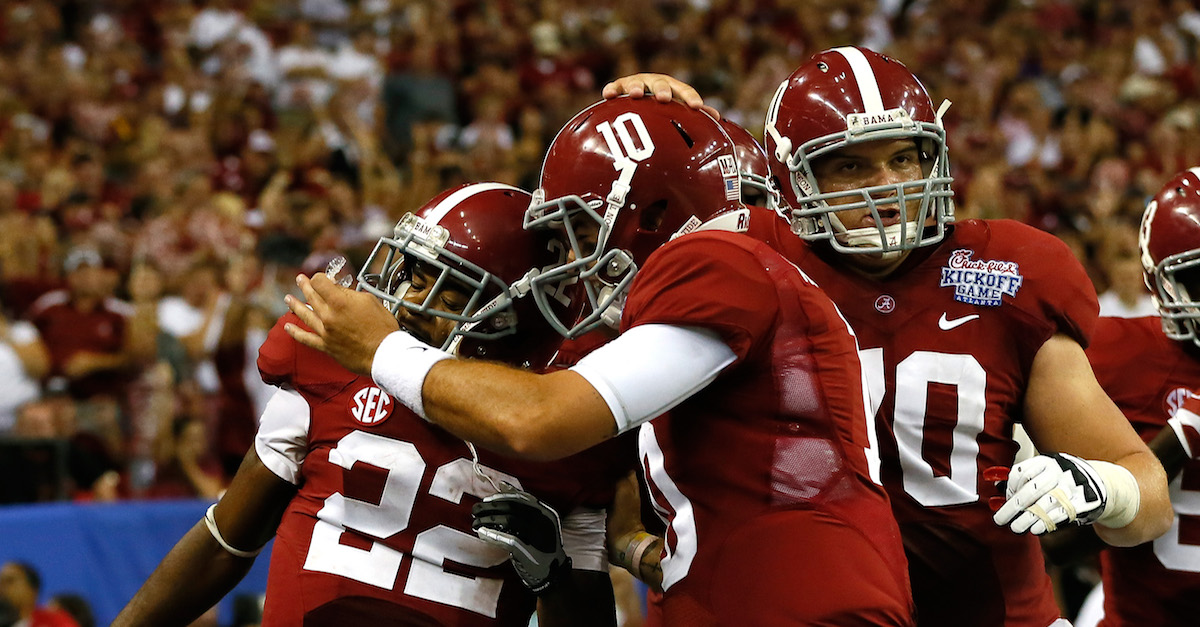 Kevin C. Cox/Getty Images)
at Georgia Dome on August 31, 2013 in Atlanta, Georgia.
Former first-round pick Ryan Kelly was a key cog for Indianapolis Colts' offense last season, but the center was injured Thursday afternoon and had to be carted off the field, according to Pro Football Talk.
?I didn?t see it,? coach Chuck Pagano said. ?I think I was on the other field. I heard after awhile they took him off. I?ll wait and see what the docs and trainers have to say.?
He was reportedly later seen on crutches watching the end of practice.
Kelly started all 16 games last season for the Colts and it would be devastating if the former Alabama standout misses significant time.
He is a former National Champion with the Crimson Tide. Kelly was the No. 18 overall pick in the 2016 NFL Draft.