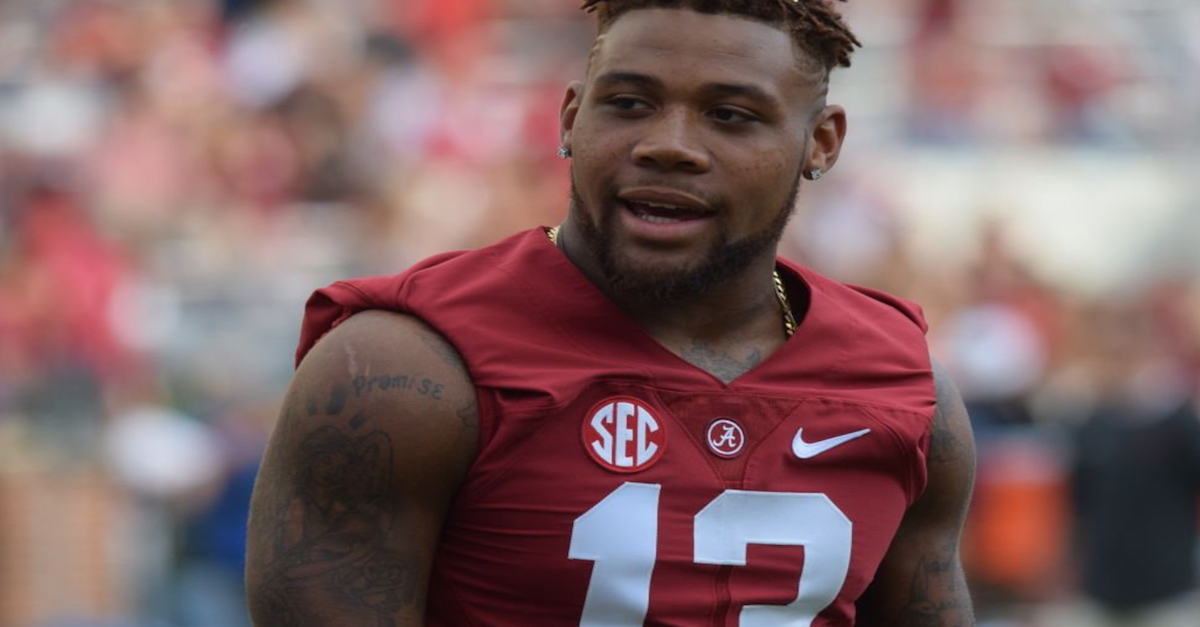 twitter/@SECCountyAlabama
IN what coach Nick Saban called "not our best effort" Alabama scored a sloppy 31-3 win over Chattanooga Saturday night. The night saw several players on both sides of the ball go down through the course of the game for the Tide as well as star wide out ArDarius Stewart sidelined for the entire game for unknown reasons.
For the Tide defense both Reuben Foster and Ryan Anderson were dinged up and left the field for periods of play however both are expected to be fine and returned to action. The real fear is along the already thin Tide offensive line which saw Cam Robinson and Korren Kirven leave in the second half and head to the locker room respectively.
After the game Saban addressed the OL injuries as well as Stewart's absence.
With Bama facing an FCS opponent and the Iron Bowl looming Alabama was surely over cautious throughout the game with Chattanooga. All eyes are on the looming matchup with Auburn next Saturday with the hope to have a fully healthy squad for what will surely be another tough Iron Bowl matchup.