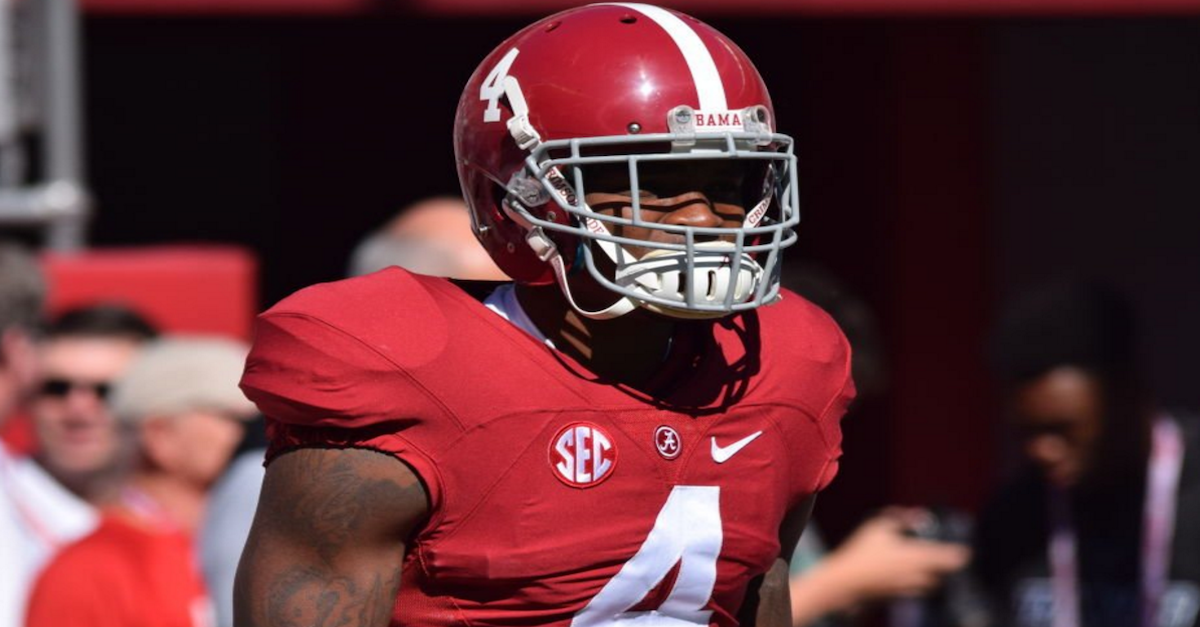 twitter/@SECCountyAlabama
When Alabama safety and defensive leader Eddie Jackson was lost for the season with a leg injury it was a big blow to the Crimson Tide for many reasons. Not only did they lose a safety, but also a leader on the field and one of the best returners in the country. Alabama coach Nick Saban and his staff have spent much of the last two weeks working in practice to replace Jackson at punt returner and reportly looked at many options to fill the role.
Thursday Saban announced his plans for Saturday.
?I think both guys are capable,? Saban told AL.com. ?They?re both young guys but they?ve both showed good talent ability to do it when they got the opportunity to do it. That?s why, early in the season, we put guys in a lot of different situations because, I always knew Eddie was the best punt returner, had the best judgment, best (to) field the ball, best possession with the ball. But we let those other guys get in there some.?
Marks is the favorite to hold onto the return man job and has already seen success in the role returning a punt for a touchdown earlier in the season. Both Marks and Diggs are young and talented players who will have big shoes to fill but have loads of talent to do just that.