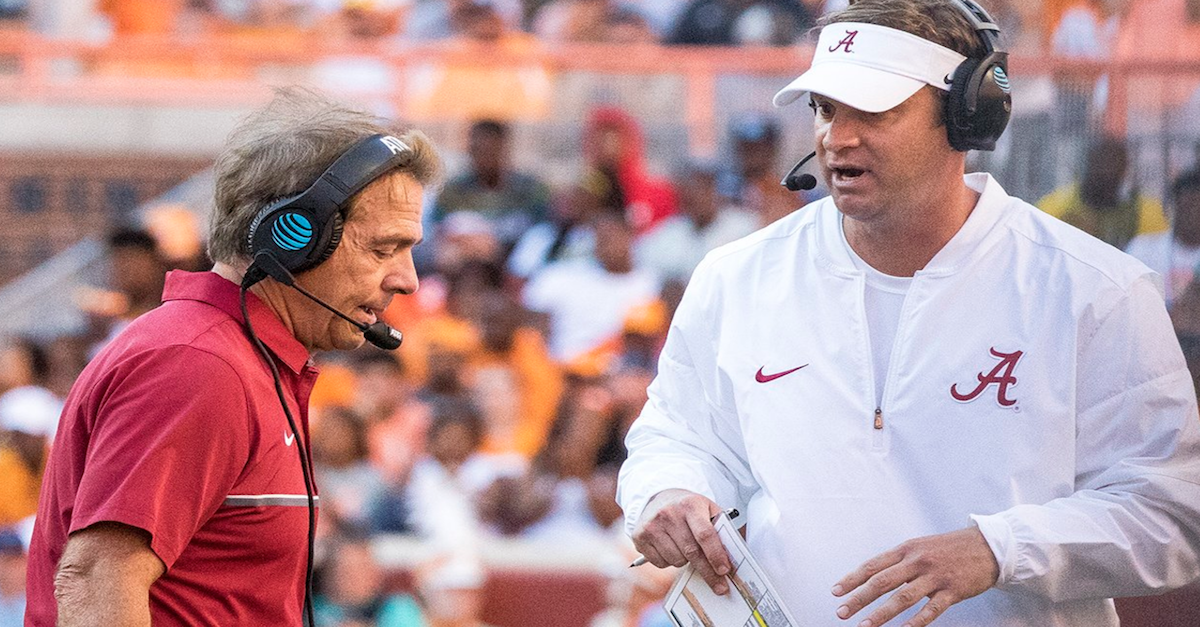 twitter/@deportslt
One of the many things that Alabama head coach Nick Saban has gotten good at during his time with the Tide is handling rumors. Every year around this time in the season the coaching rumors begin to swirl in college football and Alabama is always right in the thick of them. In the past it's been rumors surrounding Saban himself, or like it was last year, the rumors surround a top Alabama assistant as they did Kirby Smart.
This year the rumors are all about where Tide Offensive Coordinator Lane Kiffin will end up. Many expect him to get an offer of a head coaching job, but the hottest rumor of late has been the Kiffin would leave Alabama to head to LSU and take the same position there but be coaching along his longtime friend Ed Orgeron.
Sunday Nick Saban was asked about the rumors,
"Well, I know nothing about it, first of all, so I don't think I should comment on things I don't know anything about," Saban said according to Gridiron Now. "He's never mentioned it to me. I'm sure he would if there was something out there."
Kiffin's contract is up at the end of the season and most prominent members of the media expect him to leave. 
"Lane has done a good job for us. I'm pleased with what he has done," Saban would add. "I think our staff does a really good job of making halftime adjustments. I certainly think we've done that this year."