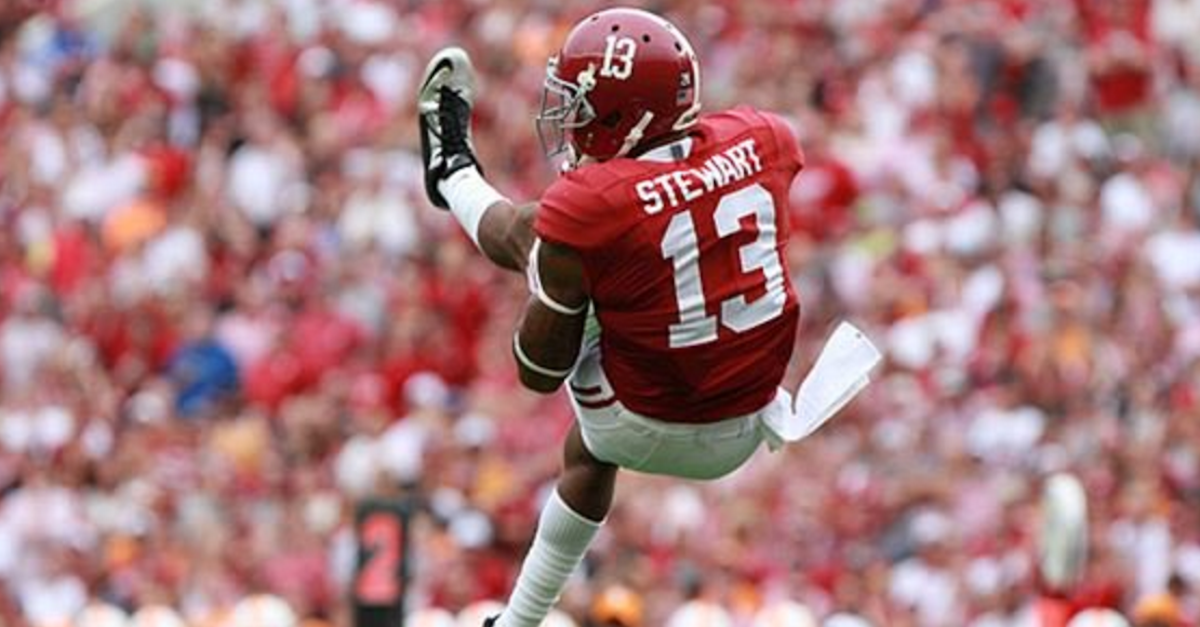 twitter
During Monday's press conference Alabama coach Nick Saban addressed the plethora of injuries that were suffered by key members of the the Alabama football team.
Saban also informed the press that quarterback Jalen Hurts (wrist), Eddie Jackson (shin) and cornerback Minkah Fitzpatrick should be available to play in the Tide's upcoming game against Kent State after suffering only minor injuries Saturday. Linebacker Reuben Foster, who also left that game, was simply dealing with cramps and will be fine for Saturday.
Wide Receiver ArDarius Stewart's injury is a bit more serious and will cause the star receiver to miss at least a week. Saban detailed the Tide's option at the position during his  conference.
"Robert will play some, but the guy that's been playing really well for us is Cam Sims," Saban told reporters. "So we would play him as well and get opportunity for some other guys to play. A young guy that we've been trying to play both ways who has got a lot of promise is Trevon Diggs. … I think we'll probably try to emphasis a little more offense with him this week."
Hopefully the Tide training staff can get Stewart back in soon, whatever it takes to get him away from that ax.