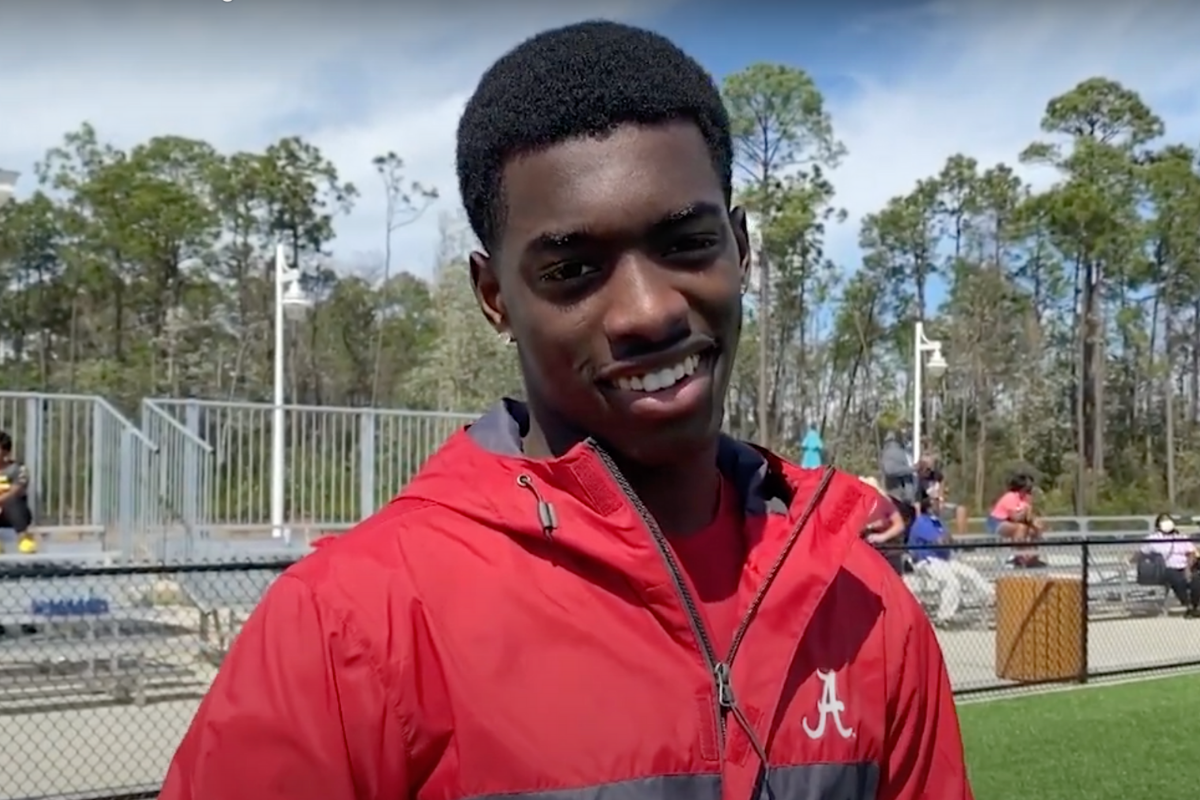 Screenshot from YouTube
What more needs to be said about the Alabama Crimson Tide?
Nick Saban runs one of the most dominant programs in college football history, and that reputation brings elite talent to the team in droves. The cycle repeats itself over and over again.
Terrion Arnold is the latest superstar recruit to take his talents to Tuscaloosa.
The four-star defensive back was a vital player for John Paul II Catholic High School, and he'll get even more opportunities to show off his skills in the years to come.
Terrion Arnold Commits to Alabama
RELATED: Alabama Inks Nation's No. 5 WR to Replace NFL-Bound Stars
There was some heavy competition to sign Terrion Arnold.
Arkansas, Auburn, Florida, Florida A&M, Florida State, Georgia, Georgia Tech, Kentucky, LSU, Miami, Nebraska, Oklahoma, South Carolina, and Tennessee were among his other suitors, but no other school came close enough to snagging the safety away from Bama.
The Bulldogs would have loved to land Arnold so he could join linebacker Xavian Sorey in the team's 2021 recruiting class, but UGA finished as a finalist along with the Gators.
Arnold took to social media to commit to the Tide on National Signing Day in February.
It may be hard to crack the starting lineup at first, simply because Alabama operates as a pipeline to the NFL, but Arnold is sure to get more consistent chances over the next few years.
Terrion Arnold Highlights
Simply put, Terrion Arnold has what it takes to reach the NFL Draft in a few years.
The 247Sports Composite pegs the Tallahassee, Florida native as the third-best safety in the class, and he is as complete a prospect as any high school defender in recent memory.
Arnold totaled 103 tackles in 2019 and was named to the All-American Bowl roster as a result. His 2020 only netted him 49 more tackles, but he did snag four interceptions and returned two for touchdowns.
He also played some wide receiver, though he won't be featured there on Saturdays.
It's safe to say Alabama Crimson Tide have another incredible signee at their disposal.