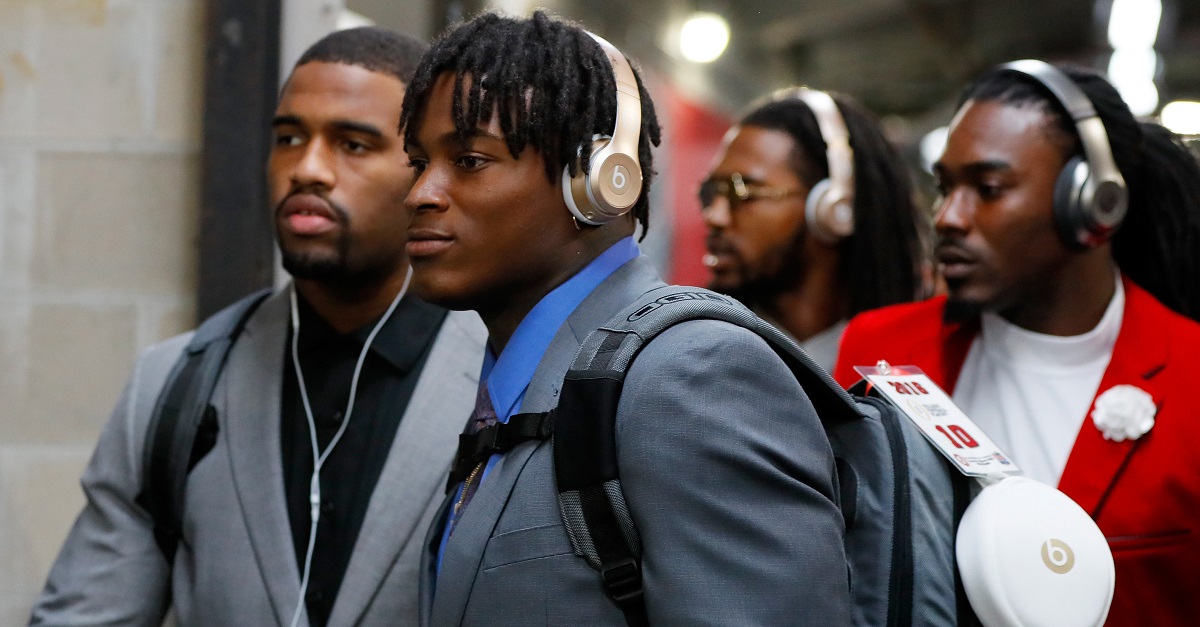 Kevin C. Cox/Getty Images
TAMPA, FL - JANUARY 09: Linebacker Reuben Foster #10 of the Alabama Crimson Tide arrives before taking on the Clemson Tigers in the 2017 College Football Playoff National Championship Game at Raymond James Stadium on January 9, 2017 in Tampa, Florida. (Photo by Kevin C. Cox/Getty Images)
Former Alabama standout Reuben Foster had surgery back in February for a torn rotator cuff and most people believed that would be all the surgery required. However, it seems that there could be at least one more surgery down the line as the rotator cuff isn't quite as healthy as NFL teams were hoping.
RELATED: NFL expert predicts where Reuben Foster will land despite medical setback
Foster is projected as a first-round pick and top-15 by most mock drafts after having a fantastic three-year career in Tuscaloosa. He finished with 211 total tackles, 23 tackles for loss and seven sacks during his time there while also winning the Dick Butkus Award in his last season for best linebacker in the country.
[h/t The Spun]