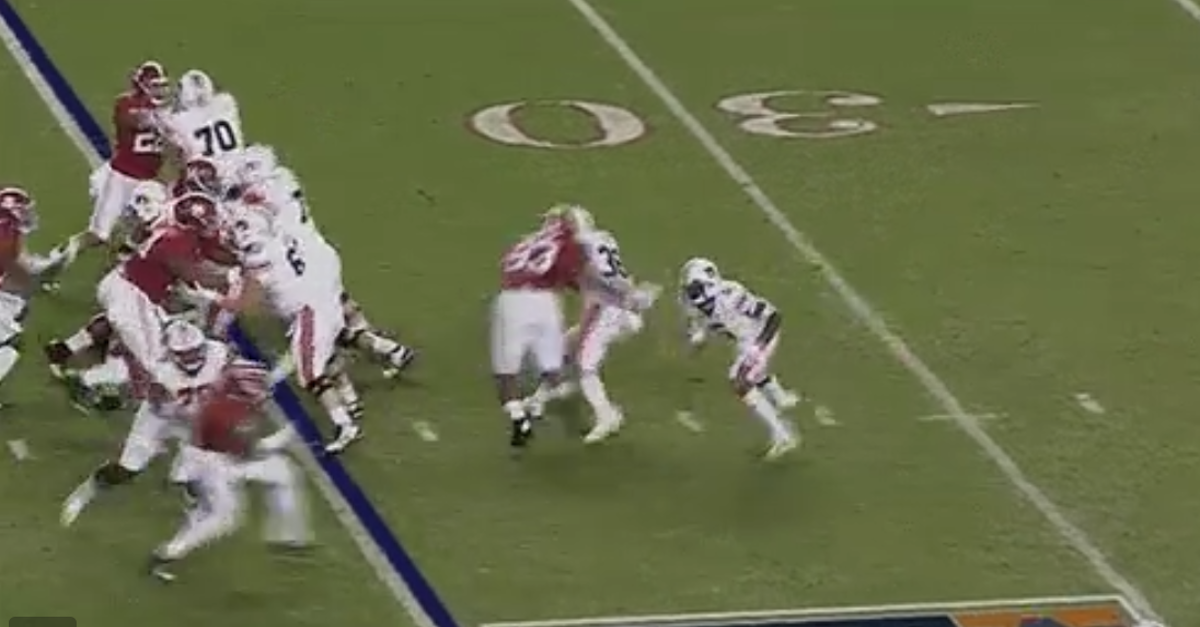 twitter/IGIFRY
One more time for anyone who hasn't heard, Jonathan Allen is a bad man. Allen just might be the best defensive player in the country, at least along the defensive line and he showed it again against Auburn in the Iron Bowl Saturday. Allen was a handful all day for the Tigers offensive line and along with the rest of the Bama front seven he caused havoc for the Auburn offense.
No play personifies Allen's impact better than when he absolutely ate up an Auburn runner in the backfield.
Auburn was only able to muster 66 rushing yards against the Tide including a mere 39 for the SEC's leading rusher heading into the game, Kerryon Johnson.
Alabama would beat Auburn 30-12 in the 81st Iron Bowl.