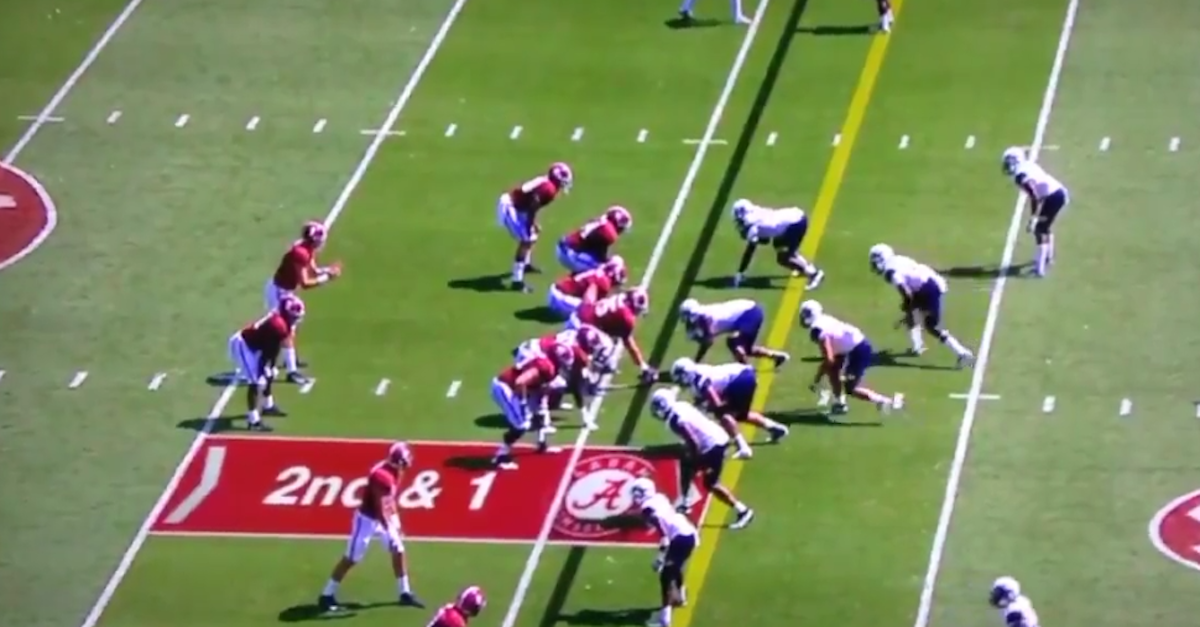 twitter
One of the most frustrating aspects of watching this Alabama team is O.J. Howard. Alabama fans love to watch their team run the ball, but Tide fans can't understand how the big, physical, talented O.J. Howard seems to become invisible for quarters on end. Yes their are a great many weapons on the Alabama offense, but it's hard to imagine that there are very many linebackers across college football that can stick with Howard in coverage when he goes across the middle.
We saw a taste what could be in garbage time against Kent State when Blake Barnett hit Howard with a strike for an easy touchdown across the middle.
This is the type of play that hopefully Lane Kiffin will look to in future games. Howard is a weapon at tight end that many defenses will find hard to stop. Alabama has to figure out how to get him into the gameplan more.